Justice Department Suit: Apple Responds; B&N Stock Battered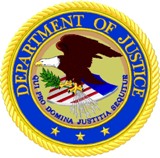 A day after the Justice Department filed suit against Apple and five publishers over the agency model for e-books, Apple, which has not settled, called the charges of collusion "simply not true."

Quoted in the Wall Street Journal, Apple spokeswoman Natalie Kerris said, "The launch of the iBookstore in 2010 fostered innovation and competition, breaking Amazon's monopolistic grip on the publishing industry." She said, too, that the company uses something like the agency model in other areas. "Just as we've allowed developers to set prices on the App Store, publishers set prices on the iBookstore," she said.

---

Wall Street has a clear idea of winners and losers in the Justice Department's suit: on double the usual volume and on a strong day for the Dow, Barnes & Noble shares fell 6.4%, to $10.98, near a 52-week low, and down 17% this month.
The Wall Street Journal said that the the drop "reflected the broad sentiment in the publishing world that Amazon.com is likely to emerge a far stronger competitor in the fast-growing e-book business now that it once again will be able to discount digital books."

Forrester analyst James McQuivey said that heavy e-book discounting resulting from the suit creates "a huge problem for Barnes & Noble. Amazon is building a tremendous customer relationship that they can monetize across many categories of goods, not just books. Even if they decide to take a hit on e-books, they can find other places to make up that margin. Barnes & Noble doesn't have that same luxury."

In building its digital business over the past several years, B&N has made major investments that have soured Wall Street and is projected to have an operating loss of $62 million this fiscal year, which ends April 28.

In other suit news, the Journal quoted one publishing executive who predicted a return by some or all of the publishers to the wholesale model for selling e-books. And even if some publishers retain the agency model, they may still have to discount "if the pricing gap is too large on heavily discounted titles on Amazon." From a strictly financial point of view, publishers would benefit from greater sales of e-books on a traditional sales basis, even if heavily discounted.


---

---