Tor/Forge to Sell E-Books Without DRM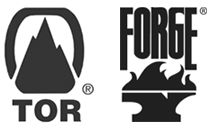 By early July, all e-books published by Tor, Forge, Orb, Starscape and Tor Teen will be available DRM-free. DRM (digital rights management) is used mainly to combat piracy and makes it difficult to transfer an e-book from one kind of e-reader to another.

Tom Doherty of Tom Doherty Associates, publisher of the imprints, which mainly publish science fiction, fantasy, fiction, mystery and military history, commented: "Our authors and readers have been asking for this for a long time. They're a technically sophisticated bunch, and DRM is a constant annoyance to them. It prevents them from using legitimately-purchased e-books in perfectly legal ways, like moving them from one kind of e-reader to another."

Among interesting points about this change: the imprints are part of Macmillan, which is fighting the Justice Department suit about e-book pricing. In the post-suit e-book era, some have said that publishers can compete better with Amazon by forgoing DRM, and this could be a kind of test at Macmillan. In addition, many of the imprints' competitors already sell e-books without DRM.


---

---