iPhone 5 Offers Improved E-Book Reading... Maybe
Yesterday's introduction of the iPhone 5 by Apple sparked the usual frenzy among tech bloggers. There were fewer ripples in the e-book sector, however, despite all the headlines earlier this week regarding Apple's e-discounting battle with Amazon.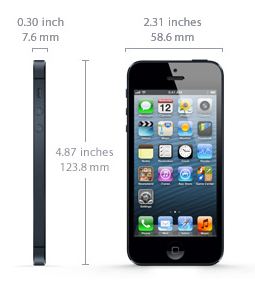 An exception to this generally absent coverage was Digital Book World, which reported that with "its larger display and improved resolution, the iPhone 5 seems primed to be an improved reading device over its predecessor, the iPhone4S." The latest version of the iPhone features a four-inch screen, a half inch larger than the 4S, and improved battery life.

But DBW also noted that Apple "did not give any details on reading time and the hours of talk time, browsing time, video-watching time and music-listening time the new battery can support seem to be about the same as the old phone."

---

---