A Tale of Two Mystery Bookstores: One Thriving, One Threatened
Murder By the Book, the Portland, Ore., mystery bookstore founded 30 years ago, will close in April unless a buyer is found, the Oregonian reported.
photo: Mickey Ronningen
In a letter posted on the store's website, the owners--Barbara Tom and Carolyn Lane--and staff wrote in part: "These past few years have been difficult financially for many reasons, including the general depressed economic climate, growth of e-books, and elevation in the price of printed books. In addition, Barbara and Carolyn are ready to really retire. So far we have not found others who want to take on the labor of love that an independent bookstore represents. We will be making a concerted effort to find some kind of successor in the next few weeks and months."

In the meantime, the store will operate normally although it will run selected sales and various programs, such as its rentals and gift certificates, will be slowly wound down.
---
As noted in Shelf Awareness last week, Mystery Lovers Bookshop, Oakmont, Pa., had a "great" December, the first holiday season for new owner Laurie Stephens, who bought the store from Richard Goldman and Mary Alice Gorman last April.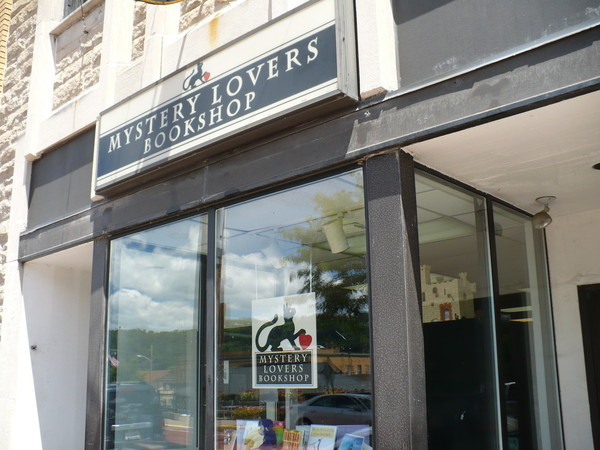 In a profile of the store by the Pittsburgh Post-Gazette, Stephens recalled the path that led to buying the store. A librarian who had also worked in bookstores, she spent a summer cataloguing a woman's collection of books that included an extensive mystery section. "Doing that, I read the canon of mysteries," she commented.

Then she decided to "move to where one of our kids was for the last chapter of our lives. I'd always wanted to own a bookstore, so I canvassed Pittsburgh and, four months later, read that this store was for sale. It was on my daughter's birthday, when we came up here to be with her. We met Mary Alice and Richard then. Fate."

The former owners helped Stephens with the transition, and Goldman continues to assist in maintaining the store's website. Goldman told the paper that departing the store "was easier than we thought it would be. We miss the regular customers and the staff, but we're really enjoying the freedom. Mary Alice is busy with the Carnegie Library board. I'm learning Italian, and we're planning a trip to Italy."
---

---