Michelle Obama to Sign at Politics and Prose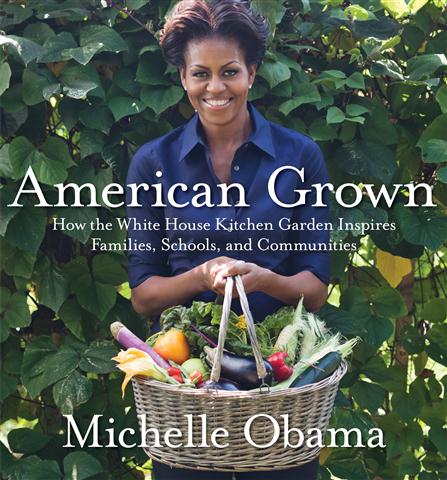 Next Tuesday, May 7, Politics and Prose, Washington, D.C., is hosting First Lady Michelle Obama, who will sign her book, American Grown: The Story of the White House Kitchen Garden and Gardens Across America (Crown), an event the Washington Post said will be "the first time a sitting first lady has done a signing at Politics and Prose."
The store said that customers who wish to attend "must complete a security screening form in person.... A limited number of wristbands for entry to this event will be reserved on a first-come, first-served basis with purchase of American Grown" at the store, starting this morning, May 2, at 9 a.m. The event is a book signing only; the First Lady won't sign anything else. Wristbands and copies sold will be limited to one person each. The Post said the store has more than 250 copies of American Grown on hand.
American Grown recounts the First Lady's experience creating a kitchen garden on the South Lawn of the White House in 2009, promoting healthy eating and learning of other unusual gardens across the country. The book includes photographs and recipes created by White House chefs using food from the South Lawn garden.
---

---