Mystery Writers of America's Edgars Gala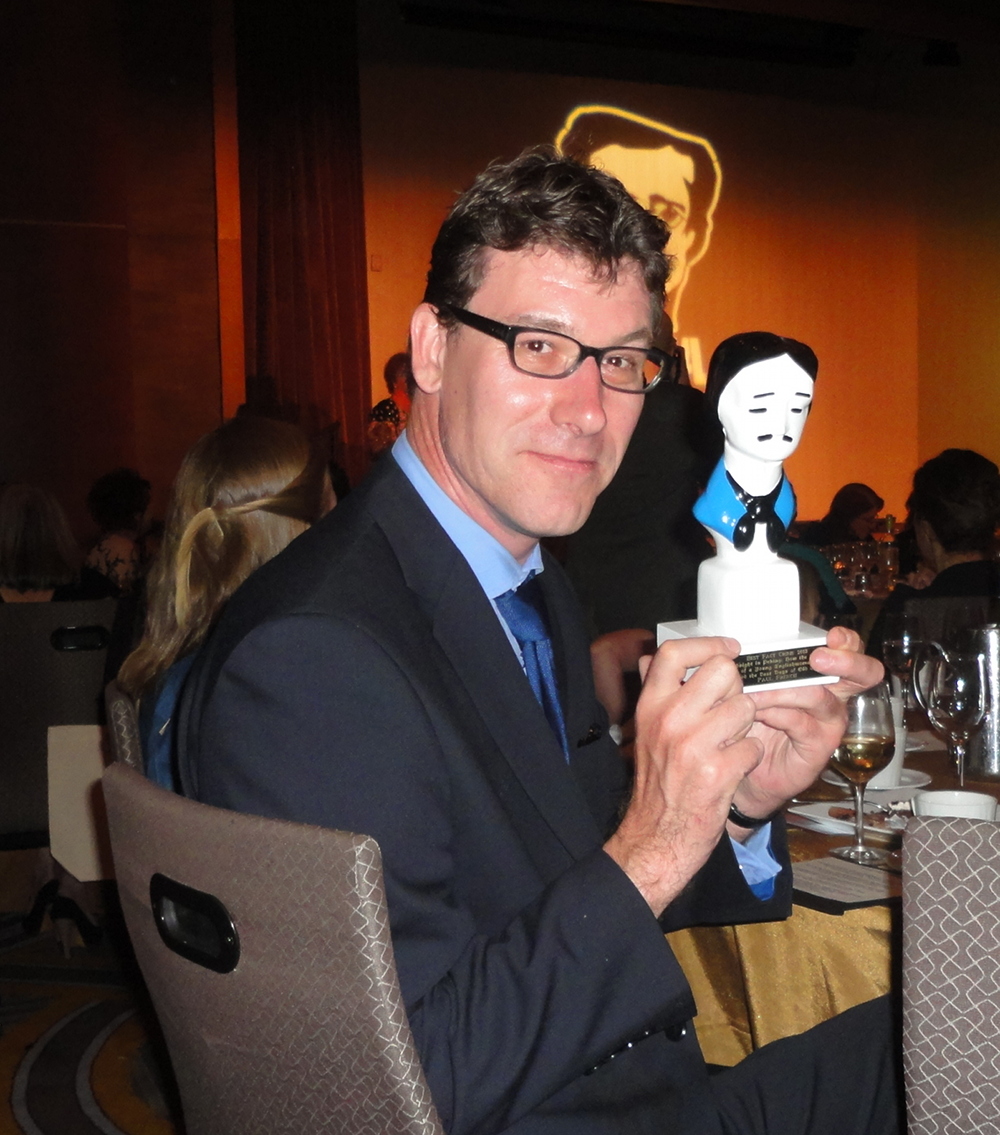 Paul French
The Mystery Writers of America held its annual Edgars Award banquet at the ballroom of the Grand Hyatt Hotel in Manhattan last night. As Cathy Pickens announced that Paul French had won the "Fact Crime" Edgar for Midnight in Peking (Penguin Books), she noted that he'd come from his home in Shanghai--the longest distance, surely, any of the nominees had traveled to get to the ceremony. "Yes, it was a very long flight," he quipped, "but obviously worth it."
Highlights of the evening included Jack D. Ferraiolo, winner of the Best Juvenile award for The Quick Fix (Amulet/Abrams), thanking his editor and agent, "who, when I approached them with the idea of Lew Archer in middle school, said, 'Yeah, that's a good idea,' " and a stirring speech by Dennis Lehane--whose Live by Night (Morrow) took Best Novel--that paid tribute to the librarians who offered "a light in the darkness for the kids from the wrong side of the tracks" and a special thanks to his hometown: "Everything about me that people love, and everything about me that pisses people off," he declared, "comes from being from Boston."
The founders of Mysterious Galaxy, which has stores in San Diego and Redondo Beach, Calif., received one of two Raven Awards, presented for contributions to the mystery field other than creative writing. Accepting the award alongside Maryelizabeth Hart and Terry Gilman, co-owner Jeff Mariotte thanked the MWA for its support of "20 years of dedication to the shared proposition that books matter." The gala also featured the presentation of two Grand Master awards, to authors Margaret Maron and Ken Follett. Follett reflected on winning his first Edgar more than 30 years ago (for Eye of the Needle), and marveled at the power all great stories have over readers: "If they're hoping it will turn out this way, and fearing it will turn out that way, they're going to turn the page."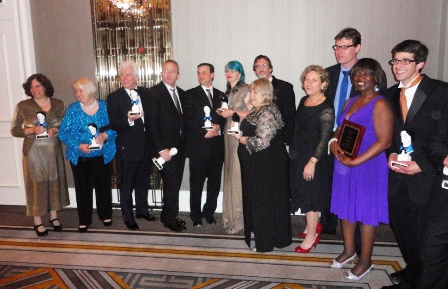 The winners and nominees in all categories can be found at the MWA website. --Ron Hogan
---

---