Shelf Awareness for Wednesday, January 23, 2013

News
Queen Anne Book Company: Rites of Succession
More about the Queen Anne Book Company, Seattle, Wash., which opens next month in the the location Queen Anne Books had before it abruptly closed last October:

According to Queen Anne News, in the weeks after Queen Anne Books's closing, landlord Louis Ravenet was approached separately by Judy and Krijn de Jonge and Janis Segress about re-opening the store. Ravenet introduced the de Jonges to Segress--the trio hit it off and worked with Ravenet to create Queen Anne Book Company from scratch.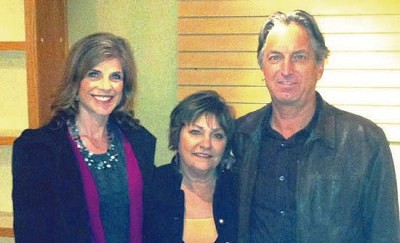 New owners of Queen Anne Book Co.: (l.-r.) Janis Segress, Judy and Krijn de Jonge.
Photo by Mike Dillon
Ravenet himself considered buying Queen Anne Books but backed away early on. For their part, the de Jonges and Segress didn't buy Queen Anne Books because owner Katharine Hershey "asked too much for her shuttered store."

Segress, who resigned as head book buyer at Eagle Harbor Book Company at the end of December, told Queen Anne News, "It's always been a dream to own a bookstore." For her part, Judy de Jonge, who has been out of the workforce since her first baby was born in 1986, said, "An extraordinary thing going for Queen Anne Book Company is its standing and tradition. Indies are coming back. We have experienced staff. We've got a literate community. We will stay current with technology."

The new owners plan a "spectacular" opening day.


BAM in Naples Looking to Relocate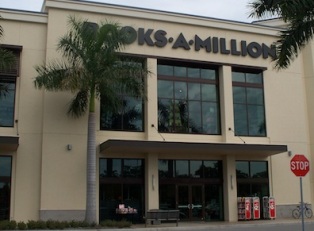 The Books-A-Million store in the Mercato shopping center, Naples, Fla., is closing next month, but may reopen elsewhere in the city, Naples Daily News reported. "Books-A-Million's last day of business at the Mercato is February 16 and we hope to find a new space soon so that we can continue to serve the Naples community for many years to come." said Jane Hoerner, a spokeswoman for BAM.

Jeff Skipper, v-p of marketing, confirmed that BAM "is actively looking to relocate in Naples and we hope to find that location in the very near future."


Florrie Binford Kichler Leaving IBPA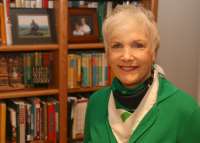 Independent Book Publishers Association president Florrie Binford Kichler is retiring June 30. She has served the association for 10 years as a board member, board chair and, for the past five years, as president, after stepping in following the death of IBPA founder Jan Nathan.

"It has been my honor, privilege and joy to serve IBPA and work with the many dedicated board members, staff, and members through the years," Kichler said. "I will miss them all, but am looking forward to spending more time with my family and friends--and exploring the next phase in my career."

With her departure, IBPA is changing the titles of several top positions to reflect more accurately their duties. Terry Nathan, a 20-year veteran of IBPA who has been most recently executive director, will become chief operations officer, and Kichler's replacement will become executive director.

Calling Kichler "our rock of stability during challenging times [who] will be sorely missed," IBPA chair Stephen Blake Mettee said, "IBPA represents the segment of the book publishing industry with by far the best growth rates in the industry and the board would like to leverage the association's strengths under a new leader with the skills and spirit to take advantage of the unique growth opportunity presented by the current publishing revolution."


Amazon to Open Third California Warehouse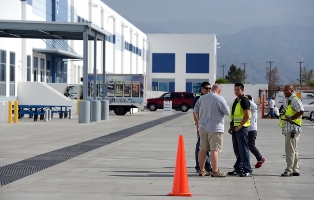 Amazon announced plans to open a new million-square-foot fulfillment center in Tracy, Calif., confirming earlier reports. About 40 miles east of San Francisco, the facility will join the company's San Bernardino warehouse, which opened in October, as well as a site in Patterson, near Tracy, currently under construction and expected to open in the summer of 2013.

"I am honored and pleased that Amazon recognizes our streamlined business development efforts, prime location and resources available to meet the demands of their fulfillment center," said Tracy Mayor Brent H. Ives.


Watchung Booksellers' New Teen Advisory Board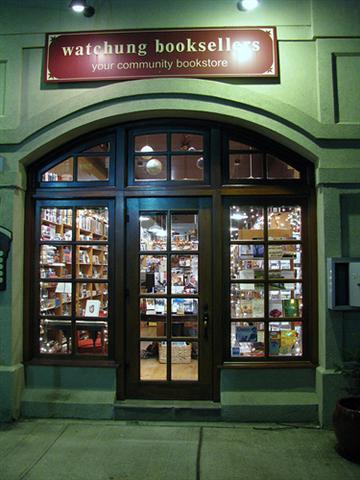 On February 1, Watchung Booksellers, Montclair, N.J., will hold the first meeting of its teen advisory board, an initiative designed to help teens get other teens reading and one more common to libraries than bookstores. Interested teenagers will gather and, facilitated by store employee Liane Freed, read advanced reader copies of upcoming books and compose reviews.

"They seem to be the group that doesn't come in the store as much," said Freed. "We want to get them involved, get them reading things other than school books and see what sorts of books they like to read, when they've got time."

It's no secret that between school work, extracurricular obligations and the college search, teens are busy. Freed plans for the advisory board to be as far from a burden as possible, with meetings perhaps every other month. The board will likely start with eight members, and new members will be encouraged to join at any time. Reviews will be posted on the Watchung Booksellers website, providing reading recommendations for teens and gift ideas for adults.

"We also want to try to organize activities, but we want the kids to take the lead," Freed added. "Hopefully they can rally to bring in an author or plan a trip to a publisher."

Publishers have so far responded well to the initiative, offering to send ARCs, and Scholastic has considered hosting a visit to its headquarters in nearby Manhattan, Freed reported. To help raise awareness of the group and attract prospective members, Freed has sent out e-mails and Facebook messages, and reached out to local high school teachers.

The teen advisory board is a first for Watchung Booksellers, although the store has hosted family book clubs, parent and child readings and book groups for adults. In this case, the store is hoping the board will be, as Freed put it, "a place for teens who are readers, but not necessarily involved in other activities and clubs." --Alex Mutter


Notes
Image of the Day: Wall Mural at Circle City Books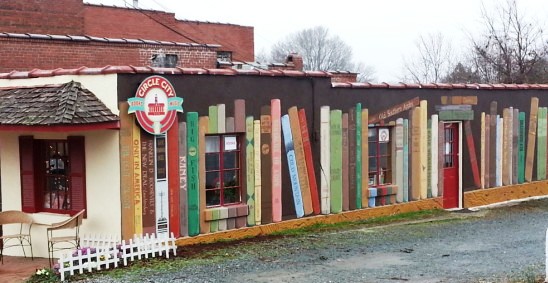 "Warm weather and sun in North Carolina" last week greeted the completion of the wall mural at Circle City Books, Pittsboro. Owner Myles Friedman wrote that "onlookers and photographers were a constant presence as the final strokes were applied by artists Bailey Friedman (Number One Daughter) and her friend Emily Kerscher."

Friedman added that he has "conceived of a plan to extend the process (some might say drag it out) for several more months. With an eye toward the good opinion of the community, and because I think I can still squeeze a couple more books onto the wall, I have determined to hold a contest to elect an additional two or three titles to be added this summer. They will be placed horizontally across the top of some of the existing books."


'Love Your Library Day': Pole Dancing Classes, Book Pong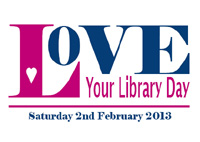 In Scotland, the Midlothian council is "staging a free pole-dancing class in a library in an attempt to persuade more people to borrow books," the Guardian reported, adding that other Love Your Library Day (February 2) events at the council's libraries will include "booky table tennis," with players use books instead of paddles; Scottish country dancing; head massages; and an Xbox challenge for children and their parents.

Laura Swaffield, chairman of the Library Campaign, told the Telegraph that while pole-dancing may be a novel approach to promoting libraries, using books as Ping-Pong paddles was not: "We all agree in particular that the more that people use our libraries the better but I think using books as tennis bats is just a step too far. Pole dancing is a new way of drumming up support so I suppose if it works what the hell, we may as well give it a try. But books as tennis bats? I'm absolutely appalled."


Belly Up to the Book and Author Event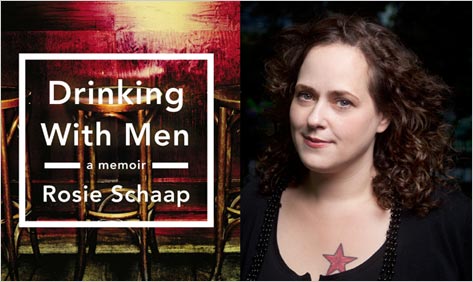 On Wednesday, February 6, the Community Bookstore in Park Slope, Brooklyn, N.Y., is hosting an event with South, a local bar, for Rosie Schaap, whose new memoir, Drinking with Men, celebrates bar culture. Schaap, who once worked at the bookstore, now writes the "Drink" column for the New York Times Magazine and tends bar at South. In honor of the event, South is offering a special: a pint of Guinness and a shot of Jameson for $7.


Alexis Saarela Promoted at Tor/Forge
Alexis Saarela has been promoted to assistant director of publicity at Tor/Forge. She was formerly publicity manager.


Book Trailer of the Day: Shadowkiller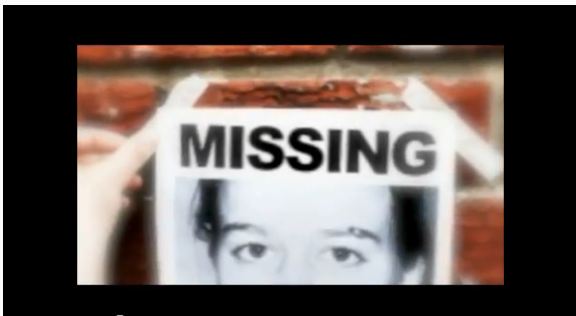 Shadowkiller, Wendy Corsi Staub's new thriller (Harper).


Media and Movies
Media Heat: Becky Aikman and Saturday Night Widows
This morning on CBS This Morning: Becky Aikman, author of Saturday Night Widows: The Adventures of Six Friends Remaking Their Lives (Crown, $26, 9780307590435). Also on the show are four of the widows whose stories are told in the book.
---
This morning on MSNBC's Morning Joe: Terry Francona, co-author of Francona: The Red Sox Years (Houghton Mifflin Harcourt, $28, 9780547928173).
---
Tomorrow on CNN's Starting Point: Alan S. Blinder, author of After the Music Stopped: The Financial Crisis, the Response, and the Work Ahead (Penguin Press, $29.95, 9781594205309).

---

Tomorrow on NPR's Diane Rehm Show: Leana Wen and Joshua Kosowsky, authors of When Doctors Don't Listen: How to Avoid Misdiagnoses and Unnecessary Tests (Thomas Dunne, $25.99, 9780312594916).

--

Tomorrow on NPR's Studio 360: Sue Grafton, author of Kinsey and Me: Stories (Putnam, $27.95, 9780399163838).

---

Tomorrow night on the Colbert Report: Tavi Gevinson, author of Rookie Yearbook One (Drawn and Quarterly, $29.95, 9781770461123).


TV: Delirium; Parade's End
Fox Network has ordered a pilot for an adaptation of Delirium by Lauren Oliver, which the Mazur Kaplan Company--co-owned by Books & Books's Mitchell Kaplan--is exec producing with Chernin Entertainment and Twentieth Television. Writer/executive producer Karyn Usher wrote the pilot. Oliver's new book, Requiem, the third in the Delirium trilogy, will be published in March by HarperCollins.
---
HBO has released a full-length trailer for Parade's End, the U.K. miniseries that will air over three consecutive nights beginning February 26. Adapted from Ford Madox Ford's classic tetralogy, the show stars Benedict Cumberbatch, Rebecca Hall and Adelaide Clemens. Indiewire observed that "this extended version gives a better feel of what looks like a chilling performance by Cumberbatch, whose character is crippled by allegiance to an outdated moral code."


On Stage: Wolf Hall and Bring Up the Bodies
The Royal Shakespeare Company is adapting Hilary Mantel's Wolf Hall and Bring Up the Bodies "with some previously unseen material" that Mantel left out of the books, the Bookseller reported.
The Man Booker Prize-winning novels have been adapted in two parts by Mike Poulton. The plays will run at the Swan Theatre in Stratford-Upon-Avon beginning in December.


Books & Authors
Book Brahmin: Erica Bauermeister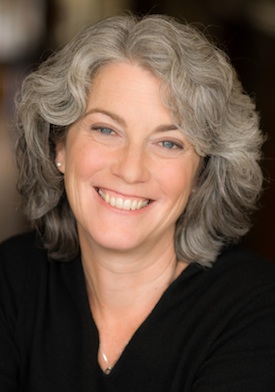 Erica Bauermeister discovered what she wanted to write in college, when she read Tillie Olsen's I Stand Here Ironing: novels that took the "unimportant" things in life and turned them into art. She also realized she wasn't mature enough to write them yet. Her first novel, The School of Essential Ingredients, was published two months before her 50th birthday, which she thinks was plenty long to wait. Since then, she has written two more novels, Joy for Beginners and The Lost Art of Mixing, a sequel to her first novel (Putnam, January 24, 2013).
On your nightstand now:
My husband and I built an alcove for the head of our bed with bookshelves running up the sides, so I sleep surrounded by words. Right now on the closest shelf I have Diane Ackerman's A Natural History of the Senses, Michael Perry's Population: 485 and Alice Hoffman's Blackbird House.
Favorite book when you were a child:
The Country Bunny and the Little Gold Shoes by Dubose Heyward. Deliciously subversive material to give to a young girl. The only thing better was that my mother, herself a parent of many children, read it to me.
Your top five authors:
I'd go for five most influential--E.M. Forster, Toni Morrison, Diane Ackerman, Joanne Harris, Donald Hall. Okay, and Jane Austen, but I think that's a given.
Book you've faked reading:
Well, I've faked liking a few--Henry James was an altar I could never worship at, but I pretended a polite interest. He got his revenge, though; when we received our first copy of 500 Great Books by Women, my co-authors and I opened the cover and found the printer had put it on The Golden Bowl by mistake.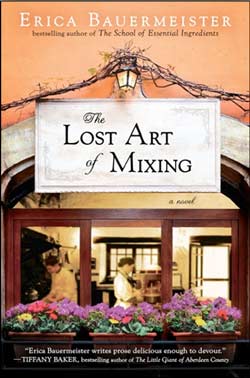 Book you're an evangelist for:
The Art of Hearing Heartbeats by Jan-Philipp Sendker. A fairy tale-like story, translated exquisitely into English. I was browsing in a little bookstore in Winthrop, Wash., and I swear it leapt into my hands.
Book you've bought for the cover:
This might sound completely self-serving, but my favorite cover is the Italian version of The School of Essential Ingredients. A dark, almost black background with a gorgeous pair of hands poised over a bowl. I learned later they were my editor's hands--which says something about the beauty of Italian women.
Book that changed your life:
I remember when Toni Morrison's Beloved was published. It was a stunning lesson in how style can embody message--and in how even established authors can grow and change.
Favorite line from a book:
"We came on the wind of the carnival." --from Chocolat by Joanne Harris. Anything can happen when you start a book like that.
Book you most want to read again for the first time:
I recently read Aimee Bender's The Particular Sadness of Lemon Cake on a long airplane ride. The combination of quirkiness and compassion was so perfectly balanced. I remember wishing someone could wipe my memory and simply allow me to start the story over again.
What's with all the food in your writing?
My goal is to make readers slow down and pay attention to the subliminal things that are shaping their lives. There were so many I could choose--music, color, architecture, smells--but when you can write about the scent of truffles or the slow braising of endive, why resist?


Book Review
YA Review: Scarlet, The Lunar Chronicles, #2
Scarlet, The Lunar Chronicles, #2 by Marissa Meyer (Feiwel & Friends, $17.99 hardcover, 464p., ages 12-up, 9780312642969, February 5, 2013)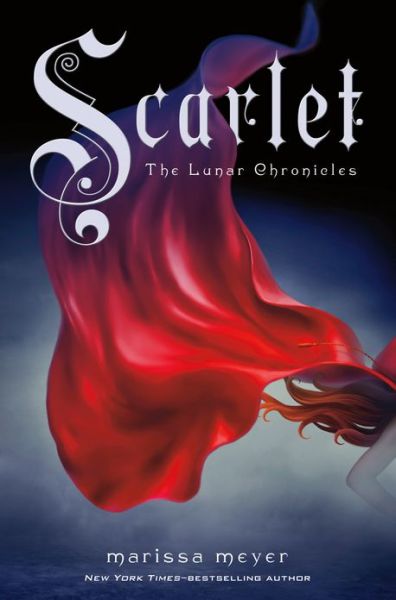 Marissa Meyer takes up the second installment of her four-part tale, begun with Cinder, with 18-year-old Scarlet's discovery that the police have closed the case on her missing grandmother. The author continues to move at lightning pace, and weaves Cinder's story into this Little Red Riding Hood retelling smoothly, with no need of backtracking.
Scarlet and her grandmother grow "the best tomatoes in France," according to their best client, Gilles, owner of the Rieux Tavern. And Scarlet knows her grandmother would never leave without a note, and certainly not without her I.D. chip, which Scarlet had found bloodied and wrapped in cheesecloth on the kitchen counter. As Scarlet makes her deliveries, Meyer connects the tale with Cinder's story: footage of Cinder at the ball, the culminating event of the New Beijing festival in the first book, plays on the netscreen at Rieux Tavern. Cinder's tumble down the stairs prompts comments that she's a Lunar who brainwashed the new emperor. Scarlet takes issue with the raunchier remarks, and a fight breaks out. A stranger to town, a streetfighter known only as "Wolf," comes to Scarlet's aid.
Meyer once again reimagines a classic fairy tale and delves into its darker implications. Themes of feminism, keeping one's autonomy in a relationship, coping with betrayal and good old-fashioned storytelling come together in another tour de force. The half-man, half-beast army that Queen Levana was assembling in the previous book comes to the fore here, as newly anointed Emperor Kai starts to believe he must sacrifice himself for the good of his people. Meanwhile, both Cinder and Scarlet begin a quest to uncover and accept newfound facts about themselves and their families, even as their searches bring them together. Meyer keeps the suspense high about whom Scarlet can trust. Chief among them is Wolf: "I lied to you about a lot of things," he says, "but I meant every apology."
Like Cinder, Scarlet's deep convictions keep her on the right path, despite some missteps. Meyer creates another memorable heroine, and fans will be chomping at the bit for the third book, Cress, modeled on Rapunzel. --Jennifer M. Brown
Shelf Talker: Marissa Meyer follows up Cinder, her highly imaginative retelling of Cinderella, with an equally captivating twist on Little Red Riding Hood.