Books Kinokuniya Opens Near Chicago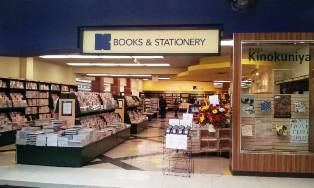 Books Kinokuniya has opened its eighth store in the U.S., in the Mitsuwa Marketplace Chicago, in Arlington Heights. Like the company's other U.S. stores, the focus is on Japanese titles and related products, although the store carries some English-language books. Kinokuniya celebrated its grand opening over the weekend with a 10% discount on all merchandise. The new store replaces a Sanseido Bookstore.
Mitsuwa Marketplaces feature Mitsuwa Supermarkets--which specialize in Japanese food--food courts and related shops. Mitsuwa Marketplace also has malls in California and New Jersey, near large Japanese expat populations.
---

---