Advocates for Independent Business Launches
The American Booksellers Association has joined with six other organizations to launch Advocates for Independent Business, "a coalition of trade associations and other groups dedicated to ensuring that locally owned, independent businesses succeed and thrive," Bookselling This Week reported. The new coalition will provide a structure for its member organizations to exchange information about successful programs, generate new ideas and advocate for shared public policy goals.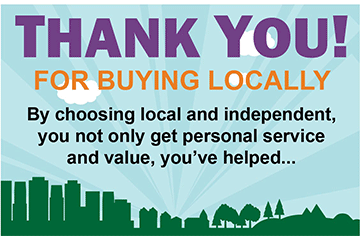 AIB was co-founded by the ABA with the American Independent Business Alliance, the American Specialty Toy Retailing Association, the Independent Running Retailers Association, the National Bicycle Dealers Association, the Professional Association of Innkeepers International and Record Store Day.

"We look forward to working with our partners in AIB on a range of issues that are critical to the health and continued growth of locally owned businesses nationwide," said ABA CEO Oren Teicher. "And we hope even more indie trade organizations will join us in the future. There is much that can be accomplished in terms of public policy if we all work together, as well as many things we can learn from each other to better serve our members."
---

---