Page One Bookstore Finds New Location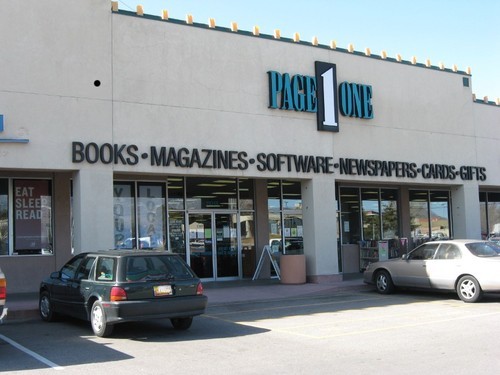 Page One Bookstore, Albuquerque, N.Mex., which announced recently that it was scrambling to find a new location after 30 years in the Juan Tabo Plaza, has found a home. The bookstore's owners have agreed to a lease in the Mountain Run Shopping Center at Eubank Boulevard NE and Juan Tabo, approximately 1.5 miles from its current location, and will move in December.

On its website, the bookstore said: "We look forward to seeing you at our new home when we've finished the move. Once again, we appreciate all the support and encouragement we've received during this most recent challenge we've faced. Many of our customers have assured us that they will follow us wherever we go. We've tried to make it easier by staying in the Northeast Heights and we're working hard to get everything ready for the unveiling of our new digs."
---

---