Busboys & Poets to Open Sixth Location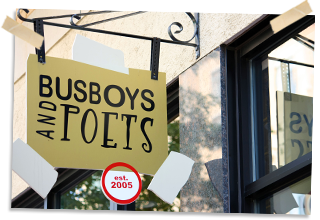 Busboys & Poets owner Andy Shallal may be running for mayor of Washington, D.C., "but he still has a business to run, and it's expanding," the Washington Post reported. Shallal has signed a lease with Bozzuto Development to open his sixth location as part of the Monroe Street Market project, which is under construction in the Northeast Washington neighborhood of Brookland.

"With a strong hand in community involvement, art, cultural uplifting and political discussion, Busboys and Poets is a perfect fit for Monroe Street Market," Shallal said. "We are thrilled to be a part of this amazing development, and are equally excited to share our brand with this community."

Bozzuto Development president Tony S. Bozzuto noted that Shallal "adds an imprimatur that's pretty incredible.... It's a really big deal for us because in our mind historically, if you look at development in D.C. going back 10 or 15 years, Andy has been instrumental in going into areas that haven't seen as much retail development."
---

---