Apple Update: Reprieve from E-Book Monitor's Oversight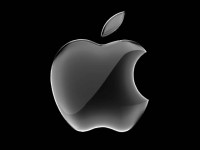 Yesterday, the 2nd U.S. Circuit Court of Appeals in New York granted Apple a hearing on "whether to stop the monitor, Michael Bromwich, from doing his job while the company pursues a formal appeal, which could last several months," Reuters reported. After granting an "administrative stay," the court said "a three-judge panel would hear Apple's motion for a stay pending appeal as soon as possible."

"The monitorship should never have been imposed in the first place, and the burden and intrusion the monitor is imposing on Apple cannot be remedied after the fact if the company prevails on appeal," Apple had said in a filing on Friday, a day after U.S. District Judge Denise Cote defended appointing an external monitor, writing: "If anything, Apple's reaction to the existence of a monitorship underscores the wisdom of its imposition."

The DOJ did not oppose the brief stay, "but will fight Apple's effort to get rid of the monitor or else disqualify Bromwich. It has until January 24 to file opposition papers," Reuters wrote.
---

---