G Asset Management Makes Another B&N Offer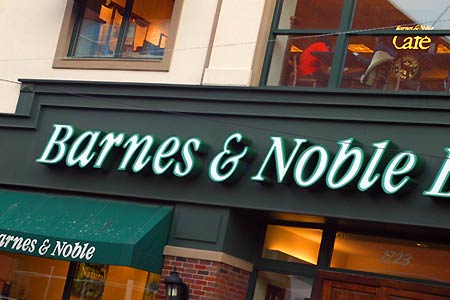 On Friday, G Asset Management, which has made several offers to buy parts of Barnes & Noble, made another overture, saying it wanted to buy 51% of the company for $22 a share or buy 51% of Nook operations for $5 a share. The offer caused B&N stock to rise initially about 10%, but because of doubts about the relatively unknown G Asset's funding and seriousness, B&N's price fell and closed on Friday at $17.69, up 5.4%.
Under the offer, B&N would be valued at about $1.3 billion. G Asset said that in November it had made an offer for B&N for $20 a share, which neither it nor the company made public. In February 2012, G Asset indicated that it had bought a 5% stake in B&N. The next month it offered to buy 51% of B&N's college bookstore division, a move that went nowhere.
Besides financial roadblocks for G Asset, B&N has several major shareholders whose agreement would be required. Chairman Len Riggio owns an estimated third of the company, and Liberty Media owns 16.6%. In addition, Microsoft and Pearson own significant stakes in the Nook division.
Last year, Riggio ended a possible purchase of B&N's bookstore operations, and the company has cut back its Nook division and no longer talks about spinning off either the bookstore or Nook divisions.
---

---