Jeopardy! Champ Buys Seattle's Santoro's Books
Carol Santoro, owner of Santoro's Books in the Phinney Ridge/Greenwood area of Seattle, Wash., is selling the store to Tom Nissley, an author, former Amazon books editor and eight-time champion on Jeopardy! The sale is effective in early May, and Nissley plans to close the store and reopen it under the name Phinney Books in early June. Santoro is keeping the Santoro's Books name for her wholesale business providing books for schools and libraries.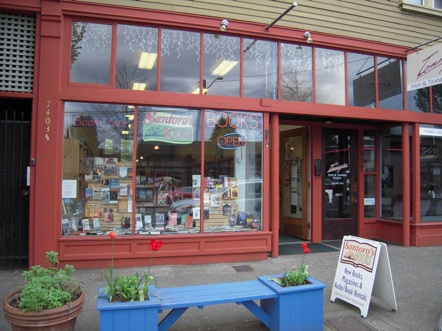 photo: booktravelerswest.com
"I couldn't have hoped for a better buyer or a better outcome for the bookstore," Santoro said in an announcement about the sale. "After nine years owning Santoro's Books and 29 years in the bookselling business, it's time for me to make a change. I feel completely confident that Tom will take the bookstore in an interesting new direction. He's extremely knowledgeable and well-connected in the bookselling world--it's a perfect fit. My customers are ecstatic that this will live on as Phinney Books."
For his part, Nissley said, "After recommending books online for 10 years, and then in the pages of my own book, I'm looking forward to putting good books directly in readers' hands for a change. And I'm excited to be doing so just eight blocks from my house, at a store that Carol has built into a neighborhood institution."
He called the Kindle "an excellent machine, but so is the book. We're living in a digital age, but it's become clear in the past couple of years that many readers still want to read physical books and want to buy them at local, independent bookstores, which are thriving in Seattle."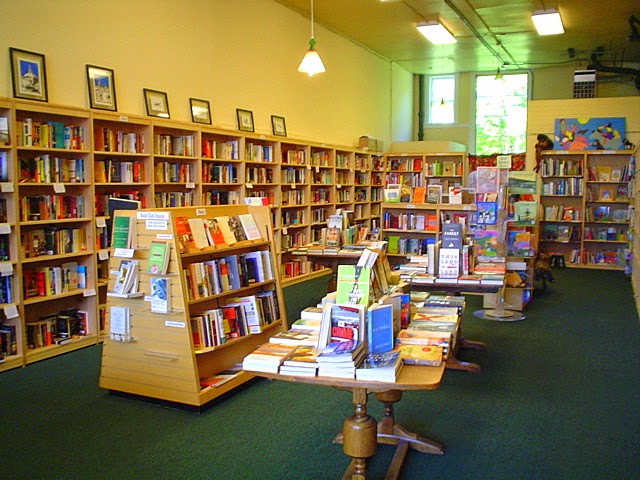 Nissley plans to continue the 1,200-square-foot store's general-interest emphasis and also offer a selection of other items, including custom book-themed paper goods and the sparkly vinyl handbags made by Glittersweet, his wife Laura Silverstein's company.
Santoro began her bookselling career in 1985 when she opened Second Story Bookstore in Wallingford Center in Seattle. After 10 years, she sold the store, and with a partner started an online bookselling business, Books on Call. (Coincidentally, another person in Seattle had a similar idea around the same time.) Then she joined Fremont Place Book Company as a partner in 1997. Five years later, she repurchased Second Story Bookstore, where she sold new and used books with Marla Vandewater, former owner of Vandewater Books. In 2005, Santoro opened Santoro's Books.
Nissley received a Ph.D. in English from the University of Washington in 1999 and was an editor for Microsoft's Encarta encyclopedias for two years before joining Amazon as a books editor. Between 2000 and 2011, he founded Omnivoracious, the Amazon books blog, managed the Best Books of the Year and Best Books of the Month programs and interviewed dozens of authors.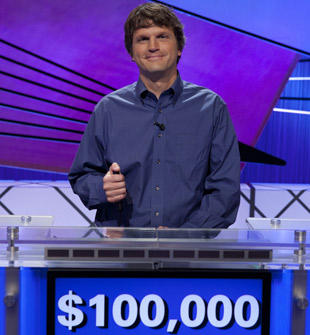 In 2010 Nissley won eight games and $235,400 on Jeopardy!, the fourth-highest regular-game total in the history of the show. He won another $100,000 as the runner-up in the 2011 Jeopardy! Tournament of Champions, and appeared again on the show this past Monday as part of the 30th anniversary Battle of the Decades.
Last November, Norton published his first book, A Reader's Book of Days: True Tales from the Lives and Works of Writers for Every Day of the Year. He also reviewed books regularly for the Stranger and also written for the Millions, the Paris Review Daily and Slate.
---

---