B&N: Liberty Media Reducing Stake; Board Changes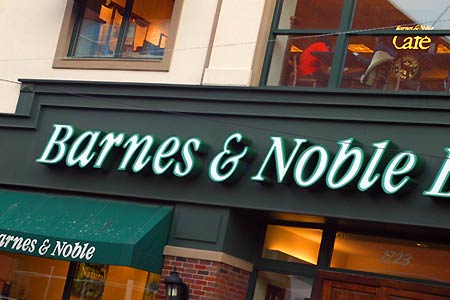 Liberty Media Corporation is selling most of its stake in Barnes & Noble to institutional investors and will retain only about 10% of its initial investment--less than 2% of the company. As a result, Liberty Media will no longer have the right to elect two directors to B&N's board. Greg Maffei, Liberty Media's president and CEO, is leaving the board. Liberty Media's senior v-p Mark Carleton has been re-elected to the board.
"By reducing our preferred position and eliminating some of our related rights, Barnes & Noble will gain greater flexibility to accomplish their strategic objectives," said Maffei.

B&N CEO Leonard Riggio said Liberty's "decision to retain a portion of its investment and have active involvement on our board underscores Liberty's ongoing commitment to Barnes & Noble," adding that Liberty's reduced ownership gives the company "greater flexibility to pursue various strategic options."
Wall Street did not like the news about Liberty Media's sale: yesterday, B&N closed at $19.12 a share, down 13.5%. John Tinker, an analyst at Maxim Group, told the Wall Street Journal: "Liberty's involvement was a major endorsement. Perhaps they don't see as much upside as they once thought."
In May 2011, Liberty Media offered to buy 70% of B&N for $17 share or about $1.02 billion. At the time, Liberty Media chairman John Malone called the deal "a bit of a flier for us, on whether or not Barnes & Noble can play competitively with the likes of Apple and Amazon in the digital transformation. That's really the bet."
But by August 2011, Liberty Media wound up buying 16.6% of the company, for $204 million, obtaining convertible stock with a 7.75% dividend and the right to name two members to an expanded board: Maffei and Carleton.
Maffei is being replaced by Scott S. Cowen, president of Tulane University in New Orleans. Cowen's academic focus is on strategic financial management systems, corporate governance and leadership. He has consulted with dozens of companies, from startups to Fortune 100 companies and is currently a board member of Newell Rubbermaid and Forest City Enterprises.

Riggio said Cowen "brings a broad range of experience to the board on the educational front as well as substantial experience having served on both public and private company boards."
---

---