Hachette and Ingram Buying Perseus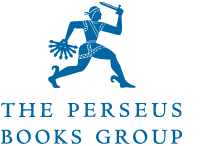 In a three-way transaction, Hachette Group is buying Perseus Books Group and will retain Perseus's publishing operations but sell its distribution companies to Ingram Content Group. The deal is expected to close after regulatory approval of the Hachette-Perseus transaction is received, as soon as the end of July.

Hachette will make Perseus Books "a major new publishing division" of the company, Hachette said. That division, with sales of about $100 million, will include nine imprints: Avalon Books, Basic Books, Da Capo Press, PublicAffairs and Running Press, as well as Perseus's partnerships with the Daily Beast, the Economist, the Nation Institute and the Weinstein Company. Perseus publishes some 700 new titles per year and has a backlist of more than 6,000 books.

Perseus's strength is in nonfiction--particularly history, science, religion, economics, biography, social criticism, music, popular culture, travel, health, parenting and self-help--and will complement Hachette's strong fiction list. Among Perseus's top sellers are Friday Night Lights by H.G. Bissinger, Skinny Bitch by Rory Freedman and Kim Barnouin, A Problem from Hell by Samantha Power, Gödel, Escher, Bach by Douglas Hofstadter, Banker to the Poor by Nobel Peace Prize winner Muhammad Yunus, Mighty Be Our Powers by Nobel Peace Prize winner Leymah Gbowee, The Feynman Lectures on Physics by Nobel Prize winner Richard Feynman and the Rick Steves travel guides.

Ingram is acquiring Perseus's publisher services companies: Perseus Distribution Services, Publishers Group West, Consortium Book Sales & Distribution and Legato Publishers Group, which have sales of about $300 million and handle more than 400 publishers, including many of the most important medium- and small-size presses in the U.S. and Canada. With the acquisition, Ingram's distribution operations becomes the single-largest in the business, far surpassing National Book Network, Independent Publishers Group and others. Among the publishers distributed by Perseus are Abbeville Press, Akashic Books, BenBella Books, Canongate U.S., City Lights Publishers, Cleis Press, Coffee House Press, Copper Canyon Press, DreamWorks Press, ECW Press, the Feminist Press at CUNY, Fulcrum, Grove/Atlantic, Harvard Business Review Press, Hazelden Publishing, Manic D Press, McSweeney's, Menasha Ridge Press, Milkweed Editions, Naval Institute Press, the New Press, New World Library, Santa Monica Press, Skyhorse Publishing, South End Press, Soft Skull Press, Stone Bridge Press, Thunder Bay Press, Unbridled Books, Zagat and Zuccotti Park Press. (One of PGW's client publishers is Baker & Taylor Publishing Group, whose three imprints are Silver Dolphin Books, and Portable Press. B&T is Ingram's major wholesaler competitor.)

Ingram is also acquiring Constellation, Perseus's digital asset management and distribution service, as well as the Faber Factory relationship powered by Constellation. Ingram will also acquire Perseus Distribution's warehouse in Jackson, Tenn.

Although Hachette CEO Michael Pietsch told the New York Times that the purchase was not related to Amazon, general news reports have emphasized the Amazon-Hachette dispute--the Times headline was: "Hachette Adds Heft to Combat Amazon"--and downplayed the distribution angle. (While more nonfiction, academic and library titles may make Hachette less dependent on Amazon and particularly the Kindle, it's hard to imagine the combination would shake a $100-billion retailer. Still, we wonder if Amazon staff are already planning to take preorder buttons off Perseus titles and cut back on inventory.)

In a statement, Pietsch said that the acquisition "fits our strategic goals of growth and nonfiction expansion. At the same time it significantly increases HBG's backlist, and will expand our offerings for special markets, gift accounts, and academic markets. It also expands HBG's geographical diversity, adding new presences in Berkeley, Boulder, and Philadelphia to our existing New York, Boston, Nashville, Toronto, and Lebanon, Ind., locations. We look forward to working with Perseus's divisions on ways to expand still further their excellent publishing programs, and to bringing HBG's state-of-the-art publishing systems to work on their books and publishing."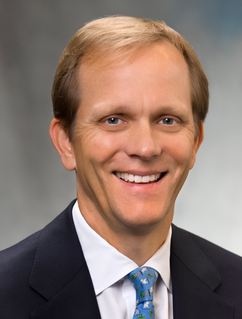 John Ingram
For his part, Ingram Content Group chairman and CEO John Ingram said, "We're betting on the future of the book business, and this deal is proof of Ingram's commitment to the book industry. We are expanding our growing sales and services platform with this acquisition. We admire and respect what PGW, Consortium, Perseus Distribution, Legato and Constellation have accomplished in the industry and look forward to collaborating to bring even greater solutions for content distribution to all of our clients."

Perseus president and CEO David Steinberger, who is leaving the company but will consult with Hachette for a period, said, "I am tremendously proud of my colleagues whose hard work and determination built Perseus into an innovative industry leader. As CEO, one of my most critical responsibilities is to forge the right future for our people, our authors, our books and our client publishers. We greatly admire Hachette and Ingram as two companies with deep and long-standing commitments to the world of publishing and the written word."

Perseus was founded in 1996 by Frank Pearl and his private equity firm and has grown steadily through a combination of acquisitions and internal growth. On the distribution side, in 1999, the company started Perseus Distribution, then bought CDS Distribution in 2005; acquired Consortium in 2006; bought PGW after its owner, AMS, went bankrupt in 2007; and started Legato, a boutique distributor, last year under Mark Suchomel, former president of IPG. Pearl died in 2012, and the company has been on the market since then.
---

---