Amazon: Kid Gloves for Ryan Book; Disney Settlement?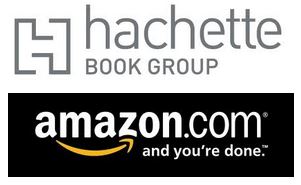 Amazon special treatment for national politicians?
The e-tailer, which has no qualms about seeking government grants and contracts, urging the Justice Department to sue competitors and expanding influence in Washington through Jeff Bezos's purchase of the Washington Post, is apparently playing favorites in its battle with Hachette.
The New York Times details Amazon's unusual approach to Rep. Paul Ryan's new book, The Way Forward: Renewing the American Idea, published by Twelve. At first, the title by the Republican vice presidential candidate in 2012 received the usual Amazon treatment for Hachette publications: no advance orders were allowed, and when the book was published August 19, only the audio version was listed as available.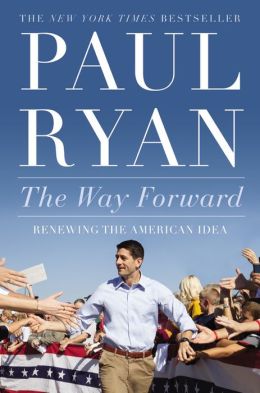 Then Congressman Ryan complained on CNBC's Squawk Box on August 20, saying that the treatment of his book was "a very frustrating thing" and that "clearly Amazon is making kind of a power play here." Asked if Amazon was a monopoly, he said, "I don't know the answer to that question," adding that "if I were just a private citizen I would voice one straight opinion."
Soon thereafter, The Way Forward was clearly listed on Amazon and discounted competitively, which is a rare thing for most Hachette titles these days.
---
In a related story, Disney and Amazon "appear to be close" to resolving their nearly two-month-long dispute over terms, the Wall Street Journal reported, as indicated by Amazon quietly offering Disney DVDs for preorder again. The Journal emphasized that it's "unclear whether the two companies are finalizing a new long-term deal or have simply progressed far enough that Amazon was willing to make a concession."

---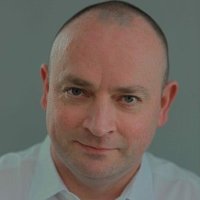 Dominic Myers
Dominic Myers, former managing director of Waterstones, has become the head of Amazon Publishing in Europe, "with a brief to launch new European offices," the Bookseller reported, noting that Myers will be located in the company's headquarters in Luxembourg and "charged with managing Amazon's publishing operations in the U.K. and Germany, as well as the expansion plans."

Myers headed up Waterstones in the two years before the HMV Group sold it to Alexander Mamut in 2011, at which point James Daunt was appointed managing director. He most recently worked as a non-executive director for Anobii, which became E-books by Sainsbury's.
---
---