University of Toronto Press to Distribute Douglas & McIntyre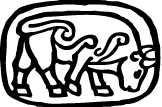 Effective May 1, Douglas & McIntyre will be distributed in Canada by the University of Toronto Press.

Howard White, publisher of Douglas & McIntyre, commented: "With 40 years of distribution experience, and a well-earned reputation of passionate commitment to the Canadian publishing industry, UTP is best able to look after our customers and offer them the kind of excellent customer service they are accustomed to."

University of Toronto Press president John Yates said that the press will add customer service and fulfillment staff to meet the demands of the increased volume and will offer a new freight program allowing its distributed publishers to offer different freight options to their customers.

Douglas & McIntyre's current distributor, HarperCollins Canada, will accept orders until April 23, ship books until April 30, and accept returns until July 29 at its current warehouse or another location in Canada as designated by HarperCollins.

Last November, HarperCollins announced it was closing its Canadian warehouse and shifting fulfillment and distribution of HarperCollins Canada to R.R. Donnelly in the U.S.

Douglas & McIntyre is one of Canada's most prestigious independent publishers. In 2013, it was acquired by the owners of Harbour Publishing, Howard and Mary White, to form Douglas and McIntyre (2013) Ltd.

University of Toronto Press Distribution has more than 60,000 square feet of warehouse space and represents some 70 book imprints for distribution in Canada, the U.S. and around the world. Clients include scholarly, general and literary trade, children's and educational publishers.
---

---