Hemingway-Focused Store Reopens Up in Michigan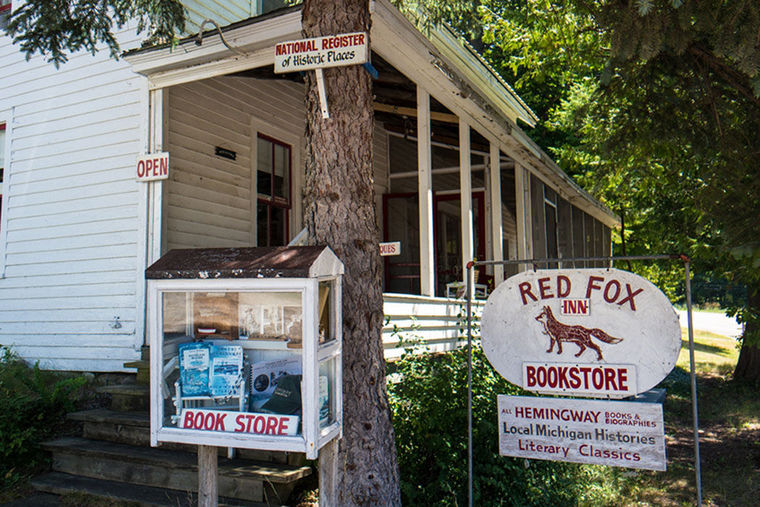 photo: Petoskey News
The Red Fox Inn Bookstore, Horton Bay, Mich., has reopened this summer as owners Ernest and Prudence Hartwell told Petoskey News that they wanted to honor their father and longtime bookstore owner, James Vol Hartwell, who died March 22.
Mentioned in Ernest Hemingway's 1923 story "Up in Michigan" as "Fox's house," the seasonal store specializes in Hemingway titles, memorabilia and souvenirs. It also sells Petoskey stones, rare books, histories, art and signs.
"Our plan for the next few years is to not only keep up the store, but get the whole house ready for our family to visit during the summer when the store is open," Ernest Hartwell said.
---

---