B&N Second Quarter: Sales Slip; Net Loss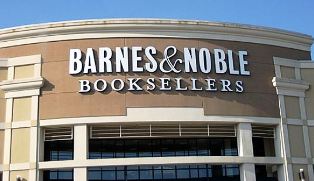 In the second quarter ended October 31, sales at Barnes & Noble fell 4.5%, to $894.7 million, and the net loss was $39.2 million, compared to a net gain of $12.3 million in the same period a year earlier.

Before the announcement late yesterday afternoon, shares of B&N closed at $12.05, down 4.4%. Because B&N sales were below analysts' estimates and the loss per share was higher than expected, in after-market trading, B&N stock fell another 14%.

Retail sales fell 3.1%, to $861 million, because of lower online sales, store closures and a 1% drop in sales at B&N stores open at least a year. Excluding Nook products, sales at stores open at least a year fell 0.5%. In a bit of good news, comp-store sales through Black Friday weekend, excluding Nook products, rose 1.1%

During the quarter, Nook sales fell 31.9%, to $43.5 million, "due primarily to lower content sales." B&N predicted that comp-store sales will be flat during fiscal year 2016 and, excluding Nook products, should be up about 1%.

B&N CEO Ron Boire was bullish about the holiday season, saying that B&N is holding "large-scale, nationwide events [such as the Mini Maker Faire, Vinyl Day, All-American Art Unwind and the Signed Editions program] to create excitement and drive traffic to our stores. Barnes & Noble's buyers and merchants have curated an outstanding selection of books, toys and games and gifts, and our booksellers are prepared to help customers find the perfect gift for everyone on their holiday shopping list."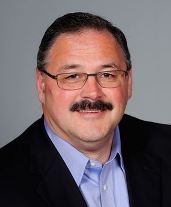 Ron Boire
In a conference call with analysts (via seekingalpha.com), Boire said that in books, "we continue to experience the growing trend in adult coloring books and artist supplies, which helped offset the comparison to a strong young adult title lineup last year including Heroes of Olympus, If I Stay and Maze Runner."

Boire said that the events "align well with our customers' desire for personal development and entertainment." At the same time, "Our merchants continue to work hard to further improve store navigation and the discovery of titles which will lead to improved customer experience and stronger sales."

Speaking with the New York Times, Boire elaborated on this subject, saying he wants to make B&N into a "lifestyle brand. Everything we do around learning, personal growth and development fits our brand. There's a lot of opportunity."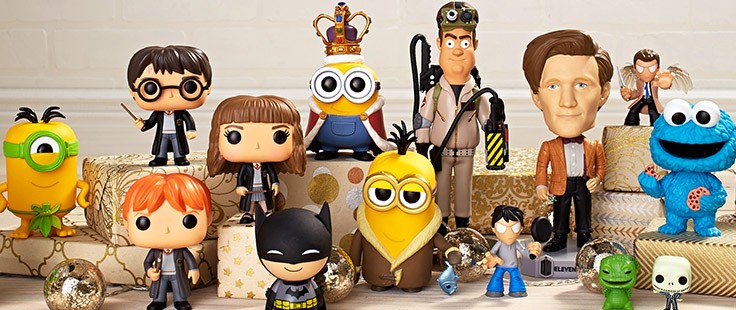 He called gifts, toys and games (toys and games grew 14.9% in the quarter) "smaller pieces of our overall business," but noted that "it's clear we are a destination for these products and we see prospects for further growth."
During the conference call, Boire said that "improving bookstore trends" led B&N to close fewer bookstores than planned. "Last year, we closed fewer stores than initially planned and we see the same trend developing this year. We now expect to close only 10 stores." B&N is also "looking at new store prototypes."

The Times noted that in stores, B&N has "made a push to make its thousands of books more enticing and searchable. Categories like parenting and Christian publishing that were once haphazardly organized alphabetically by author are now broken out into logical subcategories, so that parenting books are stocked according to the age of the child, and Christian books are arranged into categories like relationships or health and wellness. 'The sales results were instantaneous,' said Mary Amicucci, who oversees the adult consumer and children's book business."

In the conference call, CFO Allen Lindstrom noted that store payroll costs increased 0.3% "as lower comps and competitive wage pressures outpaced productivity gains during the quarter. The company is investing in its booksellers to remain competitive in the marketplace and attract and retain quality talent."
The relaunched BN.com website has had problems that Boire characterized as "expected certain challenges that generally accompany any new site launch. However, the challenges were greater than anticipated and reduced traffic as well as conversion. During the second quarter, we implemented a significant number of website fixes to increase traffic, improve the overall user experience and stabilize the site." Those website problems also delayed "our efforts to migrate Nook within BN.com systems."
---

---