#WI11: Joyce Meskis Day in Colorado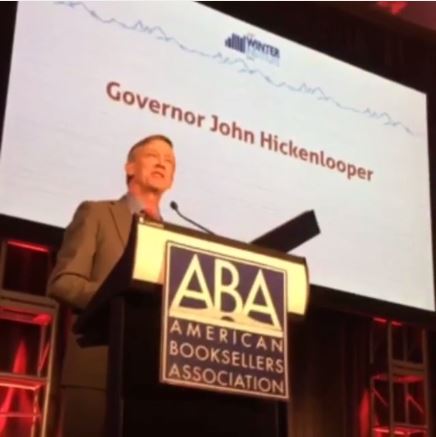 Called "an extraordinary bookseller who exemplifies every good quality of independent bookselling" by ABA CEO Oren Teicher, Joyce Meskis, longtime owner of the Tattered Cover, Denver, Colo., received an unusual tribute yesterday. Her friend and former business partner John Hickenlooper, Governor of Colorado, appeared as "a surprise guest" at the Winter Institute breakfast to talk about Meskis and then read a proclamation declaring January 25 Joyce Meskis Day, an announcement that was greeted with an extended standing ovation from the hundreds of booksellers in attendance.
First the Governor quickly plugged his upcoming book, The Opposite of Woe: My Life in Beer and Politics (on sale May 17 from Penguin Press), because "Joyce would be very disappointed if I did anything less."
Hickenlooper then noted that he and Meskis became business partners in the LoDo area of Denver, where, when the area was still very seedy, Tattered Cover opened a branch and Hickenlooper founded the Wynkoop Brewing Company, the first brewpub in Denver.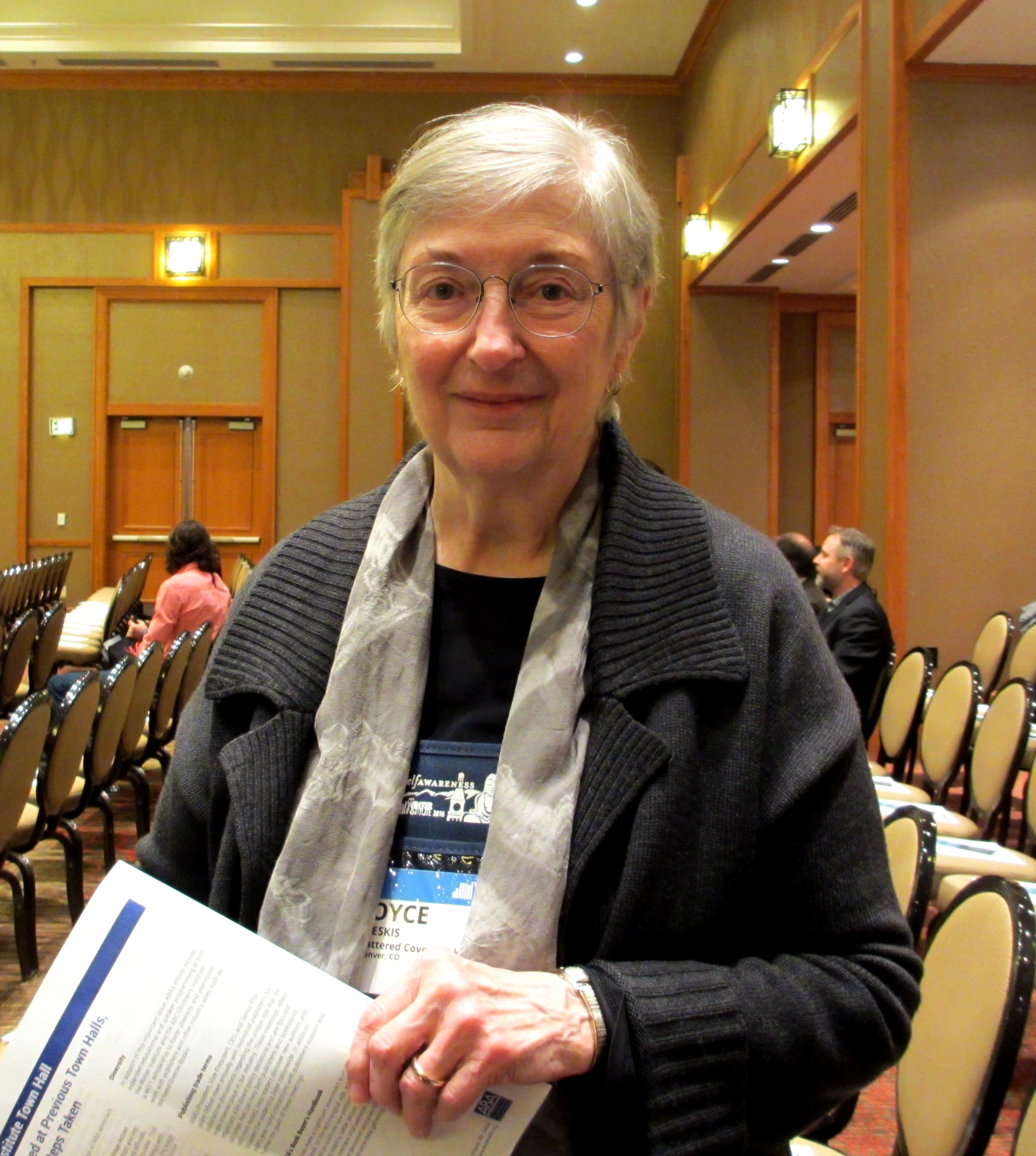 Joyce Meskis at #WI11
In 1988, shortly after opening the brewpub, Meskis and her two daughters were at Wynkoop and she asked to see the owner. "She told me that the restaurant felt like a bookstore should--designed for people and not by a professional designer," Hickenlooper said. They became fast friends and bought a half a block of historic buildings together.

Hickenlooper continued: "Joyce trained me in what service is all about." In early days, he volunteered occasionally to do gift wrapping at the Tattered Cover because he liked it so much. Then, after some begging, she allowed him to take part in the first day of the two-week training session Tattered Cover gives for new employees on staffing the cash registers. Hickenlooper said he still remembers some of the lessons, including not praising a customer's book selection at the cash register because the next customer in line might be buying something that wouldn't elicit such an approving comment--and that would make that customer feel bad.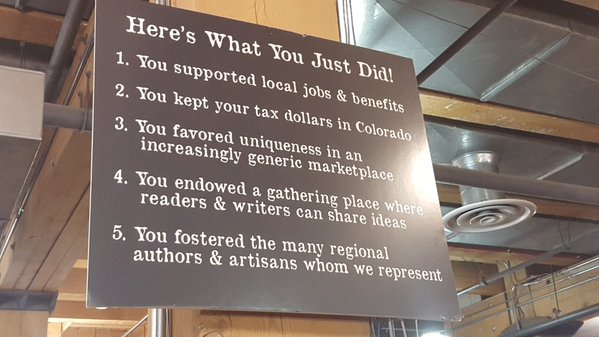 He remembered, too, that "Joyce said several times that day that 'the more books that are in more people's hands the better the world will be.' " He continued: "She inspired whole generations of book lovers and helped make Denver into a city of readers. She was also a crusader for freedom of speech and the right of free access to information." As Governor Hickenlooper left, he said approvingly to the crowd: "This room is filled with Joyce Meskises."

Nice words from a person who many hope will be the running mate on the Democratic presidential ticket this year. --John Mutter
---

---