Newport Beach's Lido Books Moving, Expanding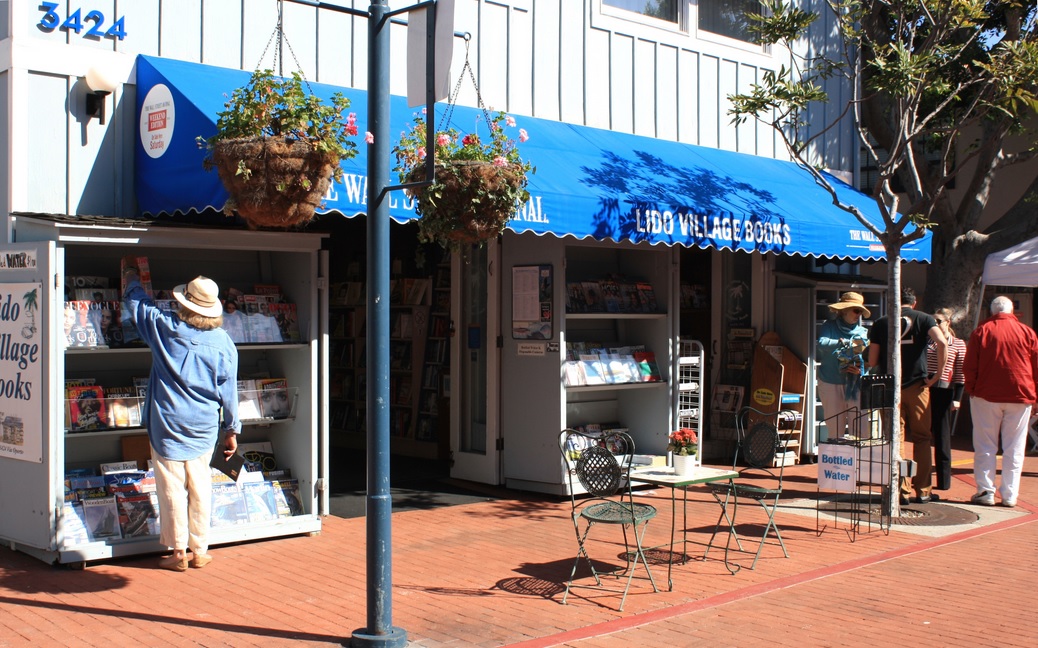 Lido's current location.
Formerly known as Lido Village Books, Lido Books, Newport Beach, Calif., is moving to a larger space next door and "will be rebranded with a classical European library feel," the Daily Pilot reported, adding that "what the store will be undergoing is not exactly a facelift but more of a literary peel. And it will do so in a new location within the center." Lido Marina Village is undergoing a major overall renovation to bring back "the village's charm and vibrancy by restoring upscale shopping, dining and marina activities to the location."
"We're going to have double the space--soon," said Dan Schmenck, who has owned the bookstore for 15 years. Inspired by classical European libraries like Cambridge University's, he wants the updated Lido Books "to maintain its inviting charm through a restoration mix of modern and old-school." The new space will incorporate fixtures on interlocked wheels so they can be moved as needed, as well as brass tabletop lamps from Berlin, ceiling fixtures to light bookshelves, a children's section and sidelines.
Schmenck added that he won't sacrifice certain things at the new store, which is projected to open in the spring: "I want it to be approachable and not too chic, and I want it to be a place that favors books above everything else. But more importantly, I don't want anyone to judge the store by its new cover."
---

---