Seattle Bookstore Damaged in Huge Gas Explosion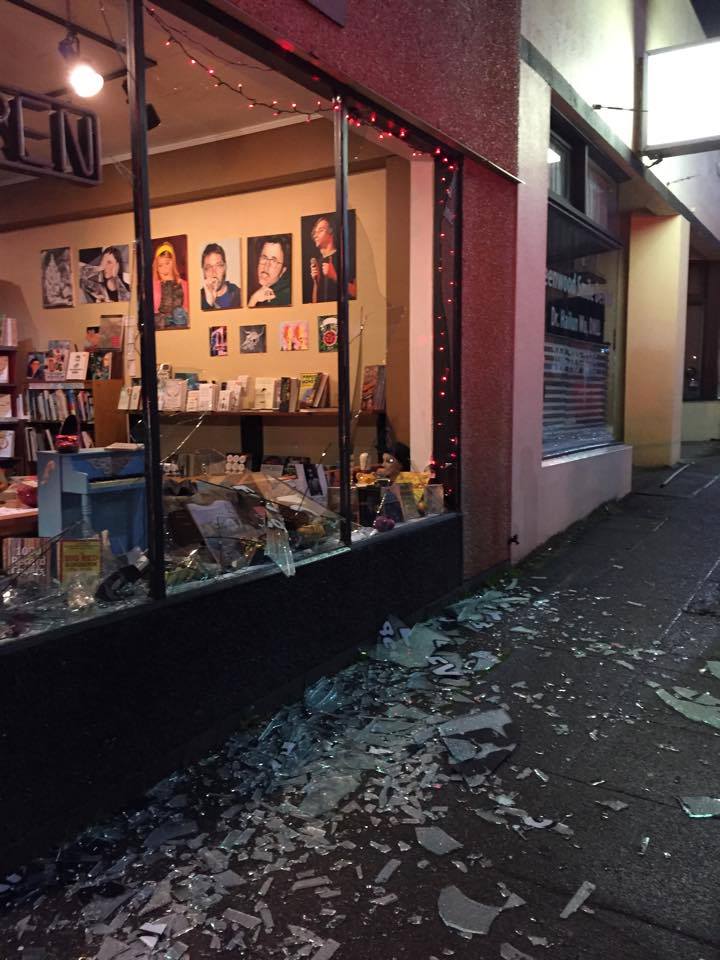 Broken windows at Couth Buzzard Books.
A huge natural gas explosion early yesterday morning in the Greenwood neighborhood in Seattle, Wash., destroyed three businesses, damaged 36 others and injured nine firefighters. Among the damaged stores was Couth Buzzard Books, a used and new bookstore that includes the Espresso Buono Café and performance and community gathering spaces.
Owner Theo Dzielak told local TV station Q13 that the store lost most of its windows, which have since been boarded up with plywood. When the explosion occurred, he was at his nearby home and said it was so loud that "my first thought was, 'Oh my God, someone's dead from this.' "
On Facebook, the store wrote: "Under extremely stressful conditions we interacted the First Responders and Seattle Police, PSE employees and others, and all responded to our questions, needs and concerns clearly, efficiently, and with great compassion. Thank you all!"
The store is closed for the time being, and fundraisers are being organized for the affected businesses.
---

---