AAP Sales: November Inches Up; Trade Climbs 9.1%
In November, total net book sales rose 1.8%, to $1.07 billion, representing sales of 1,205 publishers and distributed clients as reported to the Association of American Publishers. For the first 11 months of 2015, total net book sales were down 2.6%, to $13.9 billion.
In November, trade book sales rose 9.1%, led by adult paperbacks, up 31.4%, and adult hardcovers, up 12%. Except for university press e-books, whose sales rose 36.2%, most e-books were among the worst-performing categories. Downloaded audio continued to climb, up 27.1%, while physical audio continued to drop, down 12%.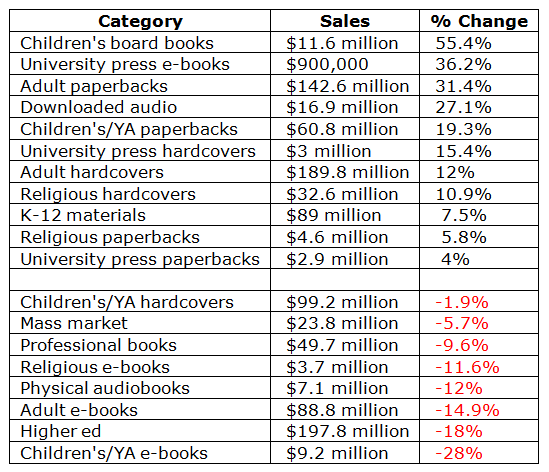 ---

---