Riggio on B&N: Optimistic Despite 'Worst Ever Retail Malaise'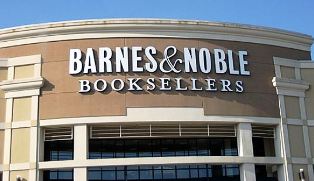 A drop in book sales was a key cause of the 6% fall in sales in the first quarter at Barnes & Noble stores open at least a year, CFO Allen Lindstrom said yesterday during a conference call with stock analysts (via seekingalpha.com). One problem was a difficult comparison to the same period a year earlier, which had such strong bestsellers, he continued, as Go Set a Watchman by Harper Lee, the Fifty Shades of Grey trilogy by E.L. James and What Pet Should I Get? by Dr. Seuss, as well as "breakout books" such as The Girl on the Train by Paula Hawkins and All the Light We Cannot See by Anthony Doerr and "media driven properties." In addition, sales of coloring books and artist's supplies "leveled off" after boosting "the overall comp last year."

Lindstrom added that sales trends are expected to improve this fall in part because of "a stronger title lineup," including books by J.K. Rowling, Amy Schumer, Joel Osteen, Nicholas Sparks and Bill O'Reilly.

He noted, too, that the company is making progress on opening its five new concept stores that will include full-service restaurants, as well as redesigns of some 10 stores by the holiday season and another 50 by the end of the current fiscal year, July 30, 2017.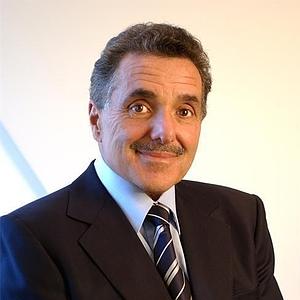 Len Riggio
In a reminder of why we miss him in his old role, chairman Len Riggio, who is acting as CEO following the abrupt departure of CEO Ron Boire last month, spoke at length and in a remarkably straightforward way about the company's circumstances.

Riggio called the retail division's situation "worse than I have ever experienced in the 50 years I have been in this industry." He blamed much of the problem on "the current election cycle, which is unprecedented in terms of the fear, anger and frustration being experienced by the public. The preoccupation with this election is keeping them in home, glued to their TVs and at their desktops. Retail traffic by any measure and across all segments is close to a historic low point. I get this not from our own observations but in speaking to many of the CEOs of other retail companies."

However, he said B&N bears some responsibility for the bad situation--and gave a hint perhaps of why Boire abruptly left. Riggio said, "We did shoot ourselves in the foot somewhat" by making "unprecedented inventory reductions" and "ill-advised" expense cuts, "mainly retail floor personnel." Those problems are being "remedied."

In response to one analyst's question, Riggio implied that the inventory reductions involved major reductions of titles on store shelves. With returns, "you want to take inventory out of the warehouse, but the last place you want to look for inventory reduction is on your shelves, because we are still a title-intensive business and we have made our reputation on the enormous selection we have," up to 100,000 titles in each store. He decried the practice of "making returns one month and then three months later buying the books back," which he called "silly and costly."
Riggio defended the company from the charge that its executive suite has "a revolving door," citing some longtime executives, including Mitchell Klipper, who last year retired after 28 years with B&N, many of them as COO, and Max Roberts, a 25-year-plus veteran, who is CEO of B&N Education.
Riggio said one of his main tasks is finding a new CEO "suited to the nuances of specialty store retailing," someone who can "adapt to the unique nature of bookselling." He said that he'd prefer "to get this done sooner rather than later," but that it's key to find the right person because "this company is too important to the tens of thousands of great booksellers who work here, to millions of loyal customers and to the publishing industry that falls short of no goals. We need the best of the best to lead us."
He predicted that B&N stores will soon feature "a lot more visual merchandising, a lot more promotional work... they need to be jazzed up a little bit." If the new concept stores are lacking, Riggio said, B&N will go "back to the drawing board.... We are not just going to close stores and go home. We are committed to this business."

Riggio emphasized his optimism about the future, saying, "We intend to grow this business. We remain the best at what we do, we have great people throughout the entire organization and we look forward to a great holiday season, which will begin this year in the post-election period, when I expect what I call this retail malaise to be over."
---

---