'Best Bookstores Engaging the Community'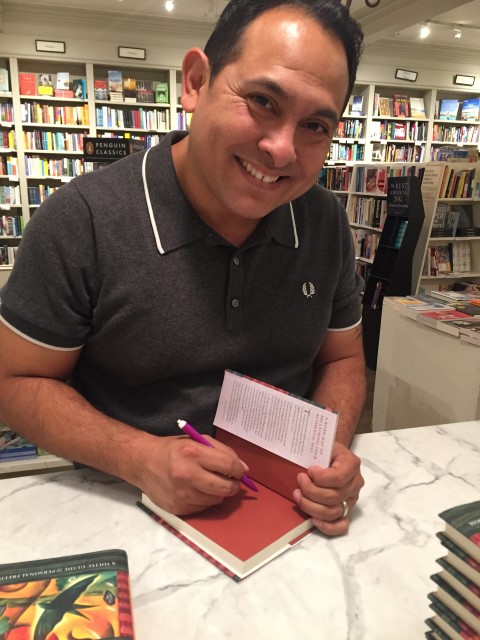 Ruiz signing at Diesel in Brentwood, Calif.
"During my tour, I've been discovering that the independent bookstores are thriving, in contrast to the tour I did three years ago. In 2016, I'm finding the independent bookstores that are doing the best are the ones that are engaging the community. It's like the community is once again gravitating towards that center--of sharing knowledge, engaging each other. We all like having a place where we can find each other and hang out with each other and independent bookstores are providing that. I've also been noticing that those Barnes & Nobles that engage with the community have been the most successful for my events. So independent bookstores have that wonderful opportunity of being a pillar, and I believe that is what is giving them such a strong, well, tailwind in this economy that's rapidly changing. I believe that if we keep engaging this space that we will be able to continue to construct a community that engages one another."
--Don Miguel Ruiz, Jr. author of The Mastery of Self (Hierophant Publishing, dist. by Red Wheel/Weiser)
---

---