Takeover Rumors Push B&N Stock Up 16.5%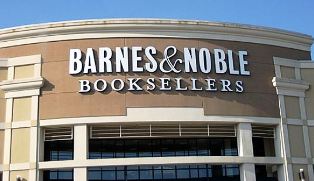 The Barnes & Noble roller-coaster ride continued on Friday, when the company's stock, which had dropped 8% the day before after another disappointing quarterly report, jumped 16.5%, to $5.30, on more than triple the usual volume. The cause: several pieces of news that suggested the company could be the subject of a takeover offer.
For one, an SEC filing disclosed that Richard Schottenfeld, head of investment firm Schottenfeld Management Corp., which has recently and six years ago advocated for major changes at B&N, had increased his stake in the company to 6.9%, from 5.7%, as reported in July. In the filing, Schottenfeld said he has met with B&N chairman Len Riggio and other B&N executives and will continue to do so to discuss "changes in company leadership at the executive and board level, implementation of operational improvements, and the desirability of selling the company." Those discussions include recommending "experienced and qualified individuals" who Schottenfeld believes "would significantly contribute to the development and execution of the company's strategic and operating plans."
In the filing, Schottenfeld called B&N "an attractive acquisition target" and, in an apparent reference to the revelation by fired CEO Demos Parneros that "a book retailer" had made an offer for the company (which was withdrawn after due diligence), Schottenfeld said his company is "encouraged by recent third-party disclosure that the company engaged in sale transaction discussions with a potential strategic acquirer as recently as June 2018, and believe that there will be additional and broadening interest from potential acquirers. [We] encourage the company to continue in its efforts to explore and seriously consider all available sale transaction opportunities."
A B&N spokesperson told several media sources that the company currently is "not engaged in a process to sell itself."
In addition, citing the increase in Schottenfeld's stake, Gabelli Funds upgraded its rating on B&N to "buy" from "hold" and suggested a purchase price of $10 a share, almost double its closing price on Friday.
The rumors about B&N were given additional fuel with Friday's news that Waterstones, the U.K. bookselling chain, is buying Foyles, the iconic London bookseller with seven stores. The reason for the interest in relation to B&N: hedge fund Elliott Advisors bought a majority interest in Waterstones in April and is itself the U.K. branch of Elliott Management Corp., the U.S. investment firm headed by Paul Singer. Could it be that Elliott is looking for other bookstore acquisitions--and may have been the mystery suitor in the spring?
---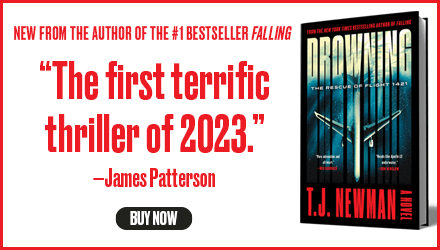 ---