Fear Goes on Sale Today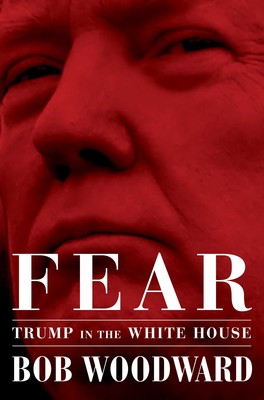 Today is pub day for Bob Woodward's Fear: Trump in the White House (Simon & Schuster). It's the latest book either by White House insiders or based on information from insiders to paint a bleak picture of the current administration--and the latest to be attacked on Twitter by President Trump, who called Fear a work of "fiction," among other charming comments. (The Wall Street Journal's Jason Gay had the best tweet about the president's habit of drawing attention to books critical of him: "If the publishing industry doesn't name Donald Trump Bookseller of the Year, it's an outrage.")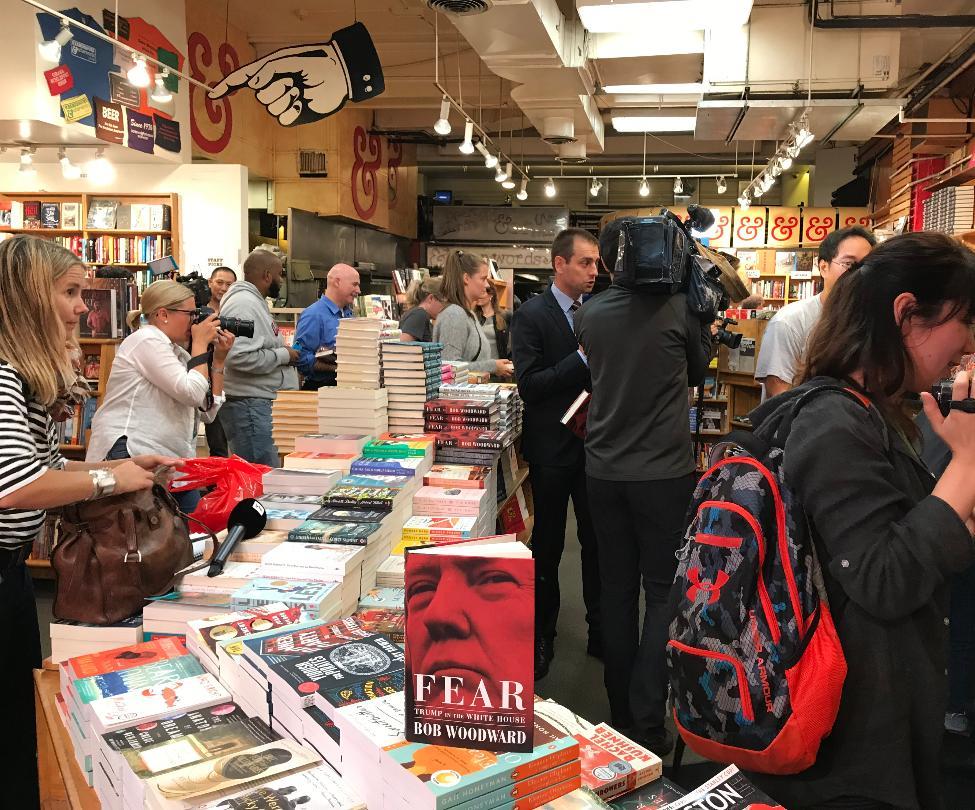 KramerBooks in Washington, D.C., started selling Fear at midnight last night.
Woodward's book should stand out from others in the new genre because of his journalistic credentials and reputation for solid, detailed reporting--going back to the days of Watergate. Because of advance orders and intense interest, S&S has printed a million copies of Fear. The book is also currently number one online in Canada, Germany and the U.K., and S&S has sold foreign rights in 16 countries.
Woodward has done several media appearances already. As CNN Money recounted, on the Late Show last night, Stephen Colbert asked him what it feels like to have the President of the United States call him an idiot and liar. Woodward responded that Trump "has his First Amendment rights and he can say anything, but the great editor at the Washington Post, Ben Bradlee, during Watergate used to always say when there was a contest back and forth that 'the truth emerges,' and the truth will emerge on this, too."
On the Today Show, he said that people are "underestimating how serious all of this is.... I've never seen an instance when the president is so detached from the reality of what's going on."
---

---