'Now Is the Time to Shout Louder' About Indies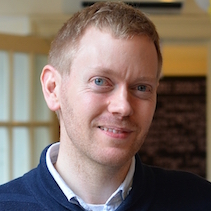 "More needs to be done to curb their [Amazon's] behavior. But there has been a shift I think in public opinion and in the media slowly... and there's more awareness of the negative influence they have on the high street and how much their behavior affects our businesses in the day to day.
"Now we are trying to focus more on the positive impact of bookshops on the economy, on communities and British high street--still hold Amazon to account and anyone else that acts in a potentially anti-competitive way but now is the time to shout louder than ever about the contribution bookshops make to society.... we have to make sure every single member of the community can access our shops and are welcome there."
---

---