Bookstore Sales Jump 4.9% in July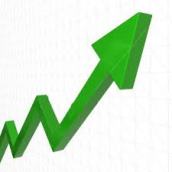 July bookstore sales rose 4.9%, to $660 million, compared to July 2017, according to preliminary estimates from the Census Bureau.
For the year to date, bookstore sales were $5.4 billion, down 0.6% compared to the first half of 2017. Despite many months this year with strong gains--including February, March, June and July--the slight loss for 2018 so far is largely attributable to January results, when bookstore sales fell 8.6%.
Total retail sales in July rose 6.7%, to $509 billion. For the year to date, total retail sales have risen 5.6%, to $3,429 billion.
Note: under Census Bureau definitions, the bookstore category consists of "establishments primarily engaged in retailing new books."
---

---