B&N Opens New Concept Store in Vernon Hills, Ill.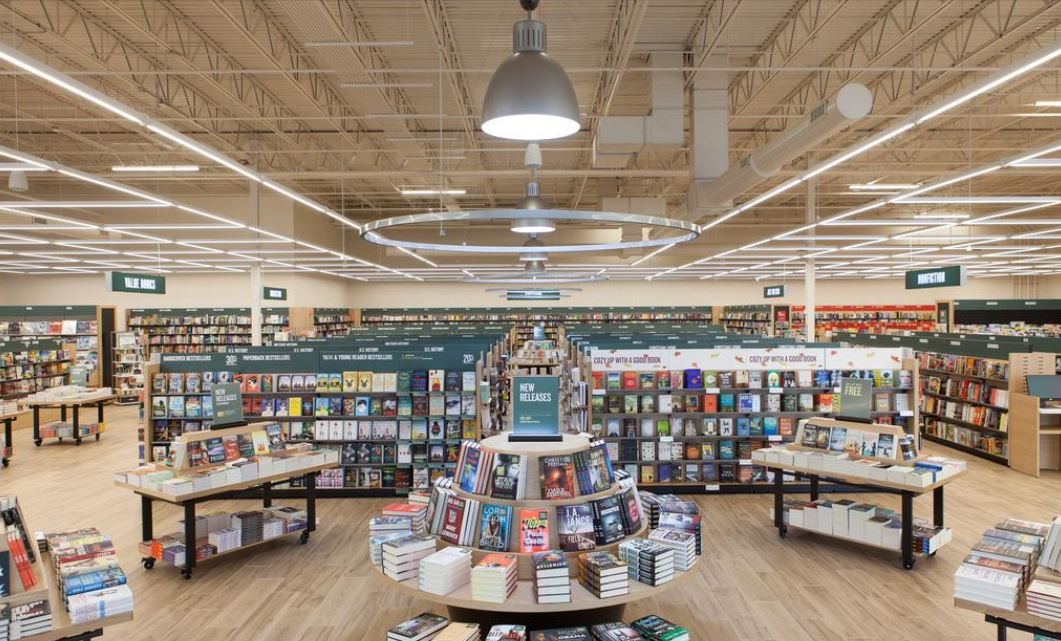 Barnes & Noble has opened a 17,400-square-foot new concept store in Vernon Hills, Ill. The Chicago Business Journal reported that the location features oak bookshelves and wood grain tile floors; two large "book theaters" where customers can explore new books in what the company is calling a "360-degree experience"; a children's section with a dedicated Lego table; a 700-square-foot flexible event space that will be available for author events and book signings; and a cafe offering Starbucks coffees and teas along with baked goods, sandwiches, salads and snacks. Staff will be equipped with tablets, and self-serve kiosks are available throughout the store.
Carl Hauch, v-p, stores, for B&N, said, "The new store will combine the best of what we've learned from our other new stores, and we can't wait to open our doors and showcase our full assortment of books, as well as the selection of educational toys and games, family games and puzzles and curated gift items for avid readers."
---

---