Booksellers 'Become Universal by Dint of Their Specificity'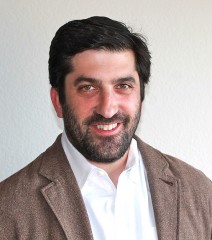 "One of the virtues of my having no official business was the ability to browse the aisles in a way our readers browse our stacks. Booksellers know the value of serendipity and discovery well--our work, after all, is to create experiences predicated upon unforeseen and unexpected delights.
"I saw colleagues from major presses, small presses, and university presses enthusiastically selling their exceptional catalogs. I have been at that table hundreds of times, listening to our wonderful, passionate publishers and publisher representatives effuse about their latest books. Yet something about observing the conversation in this new context filled me with such warmth for all of us, we unlikely, impractical, ruggedly idealistic proselytizers on behalf of the book....
"The book is not dead. Books need booksellers. As a bookseller, I need patience and courage. Booksellers, like great novelists, become universal by dint of their specificity. Being decidedly of a particular place is a profound way to be global. And the readers of any place have a need to understand that place through experiences of elsewhere."
---

---