'Books Play a Huge Role in Resistance'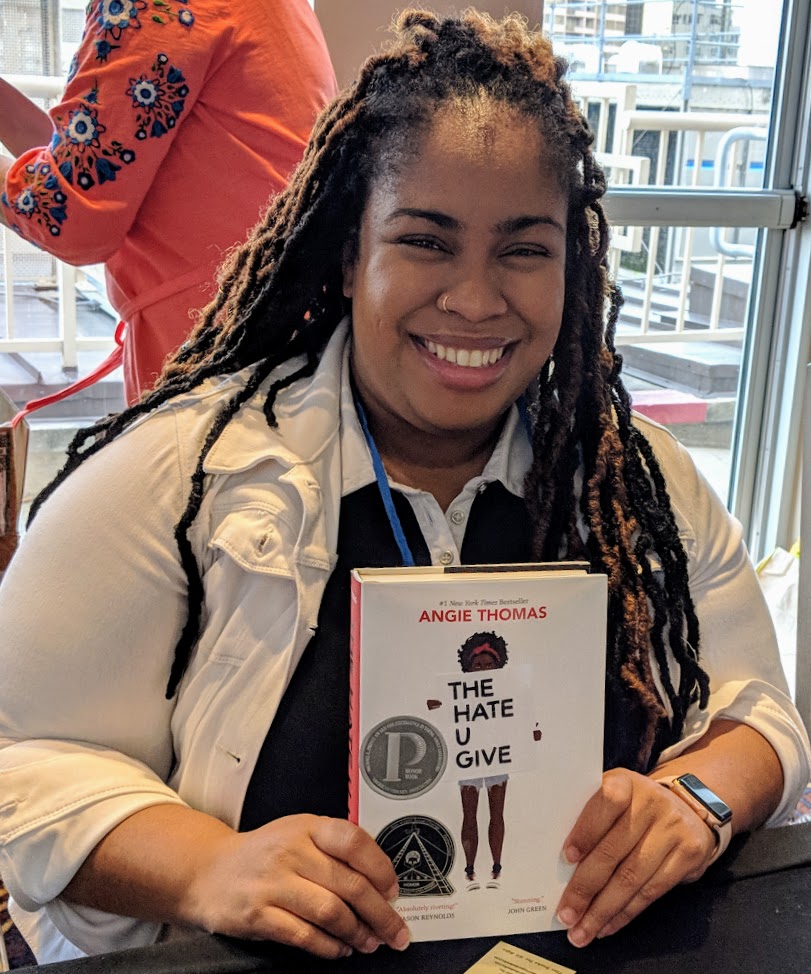 "If nothing else, fiction has empowered a lot of people in the act of resistance. The Hate U Give, I know, has birthed several young activists and I'm so happy with that, I'm so proud these young people have decided to speak up and speak out on things that concern them....
"Rudine Sims Bishop [the author and educator] says that books are either mirrors, windows or sliding-glass doors, and that's important in the act of resistance. You need that mirror to see yourself, to know what you can be and know what you are. And then you need that window to see into someone else's life so you can understand what's happening around you in the world that you may not notice at first glance. And you need the sliding-glass door so that you can step into someone else's life and walk in with some empathy and use that empathy to make yourself heard. So yeah, I think books play a huge role in resistance. They play a huge role in opening people's eyes and they're a form of activism in their own right, in the fact that they do empower people and show others the lives of people who may not be like themselves."
--Author
Angie Thomas
, answering a question from "famous fan" Kit de Waal in an interview with the
Guardian
---

---