AAP 2018 Sales: Total Down 0.4%; Trade Up 4.6%
Total net book sales in 2018 in the U.S. slipped 0.4%, to $14.5 billion, compared to 2017, representing sales of 1,374 publishers and distributed clients as reported to the Association of American Publishers.
Total trade sales rose 4.6%, to $7.8 billion. Trade hardcovers were up 6.9%, to $3.06 billion, trade paperbacks rose 2.2%, to $2.4 billion. In trade, the only major categories whose sales fell, were e-books, down 3.6%, to $1.01 billion, and mass market, down 6.9%, to $298 million. In trade audio, downloaded audio was a standout, up 37.1%, to $469.3 million, while physical audio dropped 21.5%, to $45.7 million.
All non-trade categories, with the exception of religion--where sales rose 4.5%, to $593.7 million--had down years. K-12 sales fell 4.6%, to $2.7 billion, while higher ed was down 7.2%, to $3.3 billion. Professional books were off 2.7%, to $565.6 million. University presses had the most difficult year, with overall sales down 9.5%, to $50.3 million.
Sales by category 2018 compared to 2017: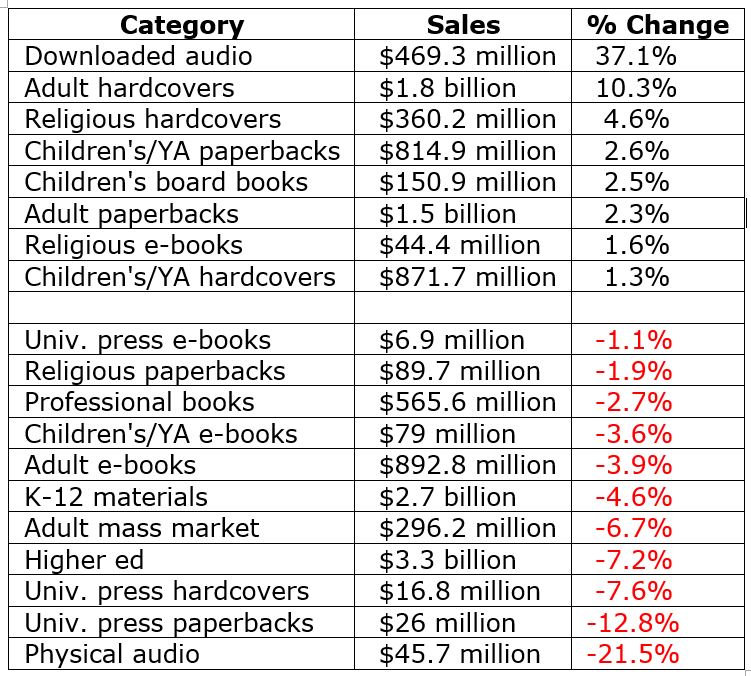 ---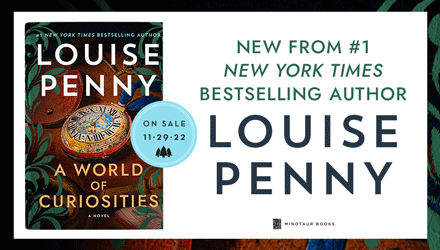 ---