'To the Readers of Denver: #ChooseIndie'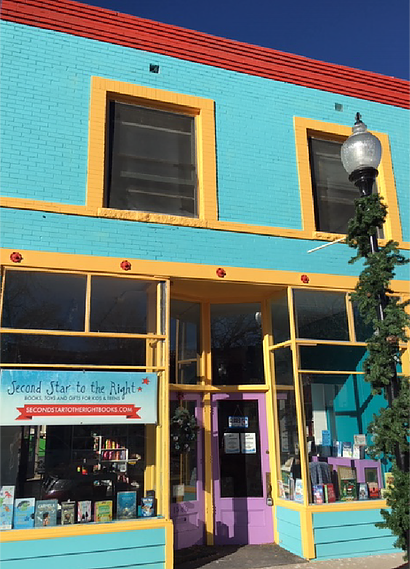 "Algorithms are great, but staff that has gone on your reading adventures with you and your kid over the years is better. Four-star reviews are helpful, but a colorful spine catching your eye is joyful. Amazon Books is conveniently located, but Tattered Cover has been around for almost 50 years. Amazon Books is cool, but BookBar has wine. Amazon Books has perfectly designed shelves, but Kilgore Books is as fantastically nerdy as you are. Amazon Books has great advertising, but The Bookies has experts in education. Amazon Books can ship within a day, but Hermitage Books just around the corner can help you find that rare title you've been wanting.
"Denver--you've got at least 10 bookstores helping shape your communities, and being shaped by community. You've got a choice here, and we ask that if you're able, you make the choice that will strengthen that connection. Choose Indie Bookstores."
---

---