Bookstore Sales Jump 9.2% in December; Up 1.7% in 2018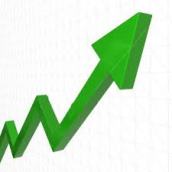 Bookstore sales in 2018 ended on a happy note. In December, bookstore sales had yet another strong gain, rising 9.2%, to $1.22 billion, compared to December 2017, according to preliminary estimates from the Census Bureau. As in November, data was delayed because of the government shutdown.
For 2018, bookstore sales rose 1.7%, to $10.277 billion, compared to 2017. Many months this year had strong gains, including February, March, June, July, October, November and December. The slight gain for 2018 was largely attributable to January results, when bookstore sales fell 8.6%.
Total retail sales in December rose 0.7%, to $565.1 billion. For the full year, total retail sales rose 4.9%, to $5,750 billion.
Note: under Census Bureau definitions, the bookstore category consists of "establishments primarily engaged in retailing new books."
---

---