Michael and Margie Scott Tucker to Retire from Books Inc.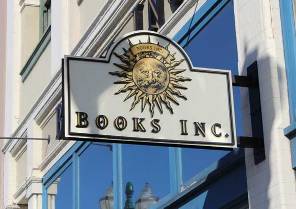 Michael Tucker and Margie Scott Tucker of Books Inc., which has 10 stores in the San Francisco Bay Area, are retiring in October. Michael Tucker is president and CEO, and Margie Scott Tucker is v-p, marketing and human resources, and also handles events, co-op, the online and print newsletters, the website and social media in addition to HR for some 175 employees. For his part, Michael estimates that besides his other responsibilities, he has opened, closed or moved 30 stores in the last 20 years.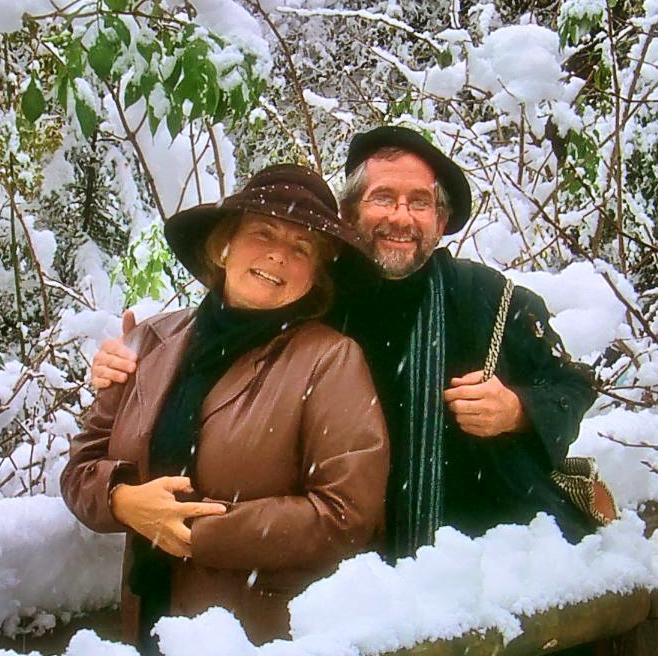 Margie and Michael Tucker
"It's been relentless and it's been great," Michael said. "We're looking forward to stopping work and having more time" to do things they like doing but don't have much time for, including gardening for him, cooking for her and seeing people. They plan ultimately to move from the Bay Area because "it's gotten so crowded and busy," but they aren't sure yet where they'll move. One aspect of things won't make for a difficult transition: the pair usually have not talked about work when at home, and if they do, their dog recognizes "our work voices" and barks until they stop.
Michael Tucker and Michael Grant were among the Books Inc. employees who took ownership of Books Inc. when longtime owner Lew Lengfeld died in 1995. Unfortunately the store, originally founded in 1851, had severe financial problems at the time and they had to declare bankruptcy and close all but two stores. Grant died of a heart attack in 2000, but the Tuckers and the rest of the staff rebuilt the company--and it now includes 11 very distinct stores that reflect their different neighborhoods and markets.
Michael Tucker has also been very involved in the bookselling world. He was on the American Booksellers Association board for six years, including two as president (2009-2011), during the Great Recession and at a time when many predicted the end of printed books--and indie bookstores.
"Being able to meet booksellers nationwide and be on the board and be ABA president when Oren [Teicher] became CEO was fantastic," Michael said. "And meeting authors and even presidents was amazing. The people have made all the difference." He praised the book community--"I wouldn't have stayed in the business if we were selling something else"--and advised fellow booksellers to "never give up" and "stay close to everyone else in the trade. Be involved with the regional and national associations. We have a tremendous strength in numbers--and we can keep ourselves from going mad."
He added, "In leaving, I'd say it's bittersweet, but to be truthful, I'm gratified by what we've done and what we're handing off and I'm hopeful booksellers will continue to do well even though there are no government entities or businesses attempting to support what we bring to table." Booksellers, he continued, stand out because "everyone wants everyone else to succeed. If someone has problem, others step forward to help."
For our part, we have to say that Michael and Margie have been among the friendliest, most generous, most helpful, most knowledgeable booksellers we've ever met. They've accomplished so much and brightened so many lives--and done it all cheerfully and modestly. We're happy they can step back after many frenetic decades, but we'll miss them!
---

---