PRH Buys 45% of Sourcebooks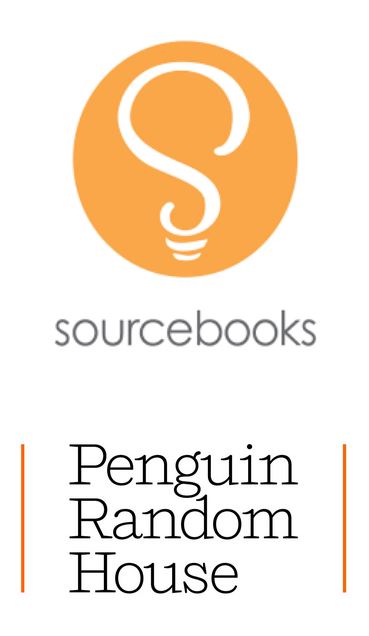 Penguin Random House has bought a 45% interest in Sourcebooks, becoming "a collaborative investor" and creating what the companies call "a performance- and growth-oriented partnership." Sourcebooks has retained majority ownership of 55%, "with no changes in its leadership, management, publishing autonomy, or entrepreneurial culture."
Under the new arrangement, Sourcebooks will "tap into resources and capabilities that will allow an even broader and deeper approach to domestic and global markets," the companies said. "And the companies expect to work together on any number of new, shared programs aimed at reaching readers and supporting authors."
Sourcebooks CEO and founder Dominique Raccah commented: "Penguin Random House has a long history of fostering publishing entrepreneurs, and we're excited to be joining that tradition. Our new colleagues are brilliant publishers, doing extraordinary work. We are very excited to be working with them. Sourcebooks has developed a new model in the book space that is agile, data-centric, and customer-centric, and we do it all from America's heartland. This partnership is a continuation of our new model and another example of PRH's remarkable, diversified approach to the market. We're very excited to develop this new approach to creating the future together!"
PRH U.S. CEO Madeline McIntosh called Sourcebooks "an amazing success story with an extraordinarily strong track record of building sustainable growth, and Dominique is a great publisher and entrepreneur whom I have long admired. We now have a singular opportunity to forge a partnership of shared vision and values, and together grow our businesses, as we shape readers' lives through the books we publish."
Founded in 1987, Sourcebooks publishes more than 400 titles a year, more than half of them children's books, in multiple formats via seven children's and five adult imprints. Raccah has a background in brand marketing and research, and the company aims to capitalize quickly on opportunities to bring retailers the books and programs their readers will want.
Among notable Sourcebooks children's titles are P Is for Pterodactyl: The Worst Alphabet Book Ever and Quantum Physics for Babies. Perennial bestselling areas include college reference (Fiske Guide to Colleges), parenting (1-2-3 Magic), kids' science (8 Little Planets), gift (If I Could Keep You Little) and baby books (Welcome, Little One). Sourcebooks is also the publisher of the customized-content program Put Me in the Story and has emphasized creating book ideas and content in-house, such as How to Catch an Elf, and identifying storytellers who would appeal to reading groups, such as Kristina McMorris, author of Sold on a Monday.
---

---