Love's Sweet Arrow to Strike Tinley Park, Ill.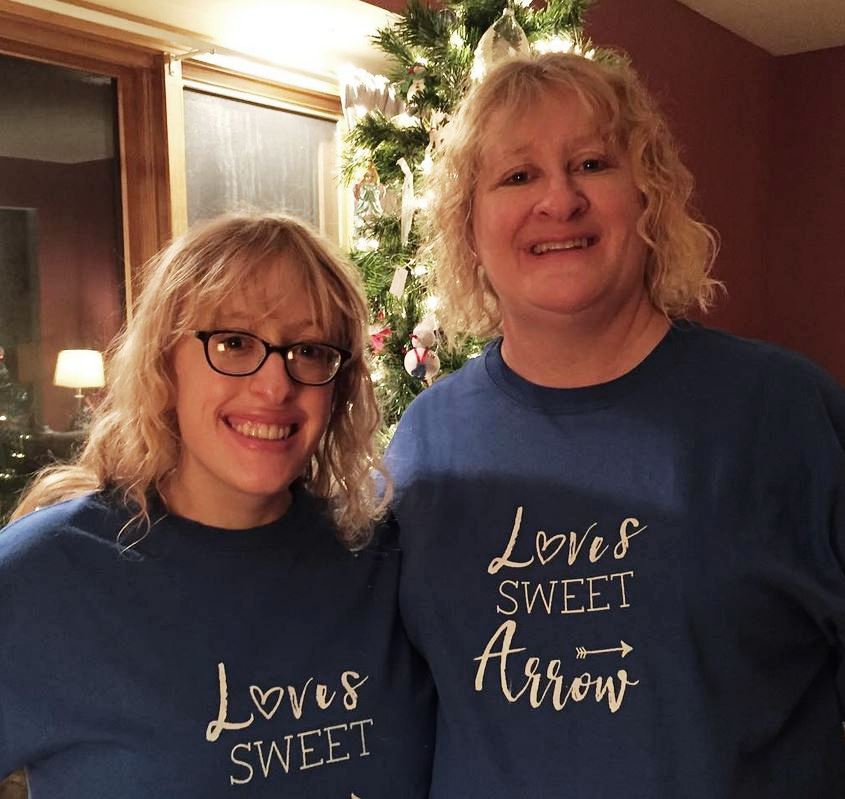 Roseann and Marissa Backlin
Mother-and-daughter team Marissa and Roseann Backlin plan to open Love's Sweet Arrow, a new and used all-romance bookstore, in Tinley Park, Ill., during the weekend of June 15. The store will have around 1,000 square feet of retail space and an opening inventory of around 1,000 new books, combined with a small used section of about 300 titles.
Marissa and Roseann, who are both teachers, will be the store's only employees at the beginning. While most of their sidelines plans are still in flux, they will definitely stock a variety of candles made by local makers. They've also spoken to their local Romance Writers of America chapter and are looking into having a focus on local and regional romance authors.
The night before the store's official opening, Roseann and Marissa plan to host a small opening night party for family and close friends. Over that weekend they will have a larger, customer-facing event.
The Backlins reported that their community has been very supportive, particularly the owner of a new coffee/tea place who is "super excited to have a bookstore next to her." And the romance community itself, they added, has been super welcoming. Authors have reached out to them and sent books and swag, and when they attended KissCon in Chicago in April, authors wore their store's buttons to help spread the word.
"We feel really supported by the romance community and we can't wait to sell their books," said Marissa Backlin.
---

---