BookExpo 2019: Pictures from an Exhibition, Day 1
BookExpo opened yesterday at the Javits Center in New York City with a full round of panels and author appearances, followed by an evening of parties and dinners (despite torrential rain).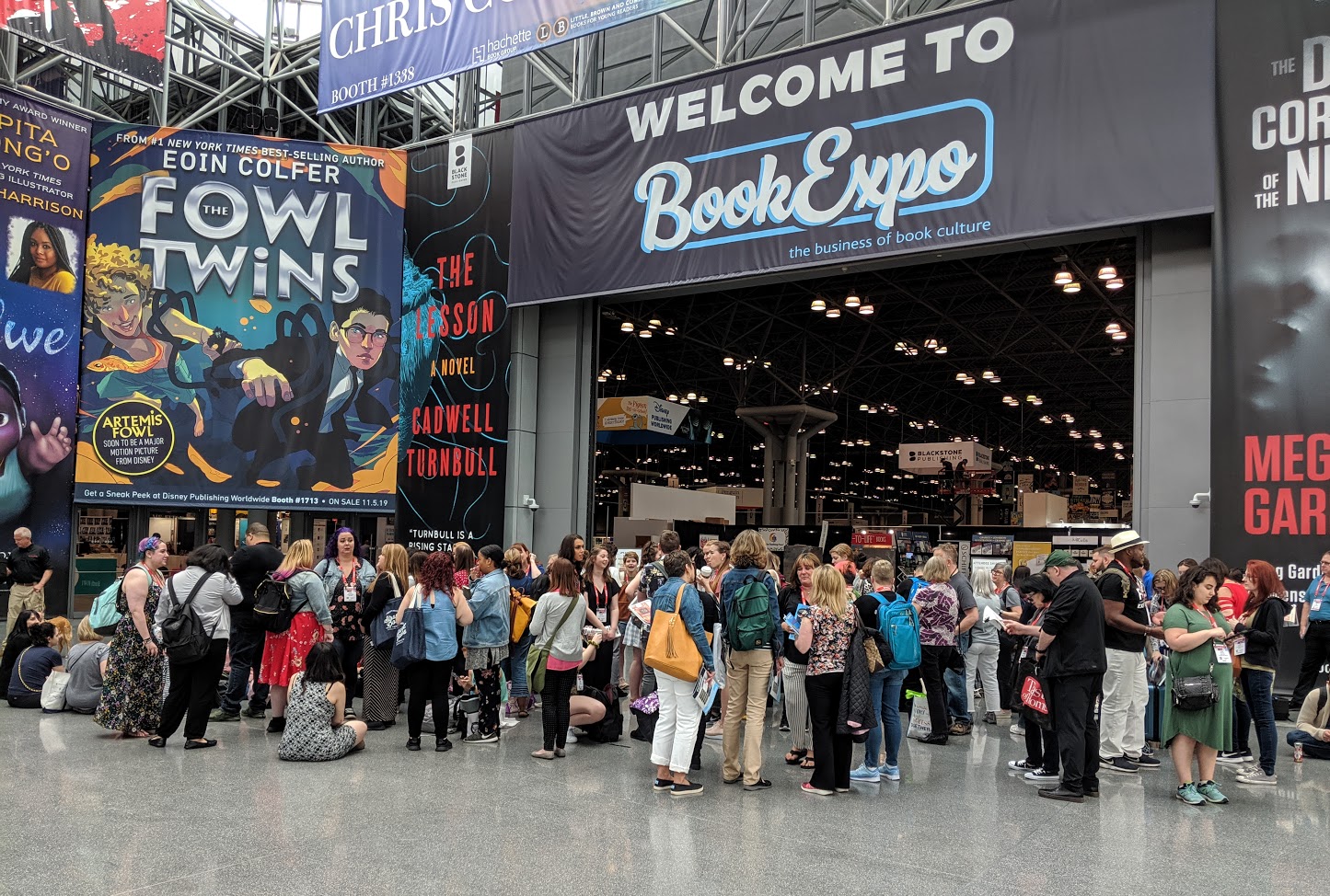 Eager crowds waited patiently for the show floor to open at noon.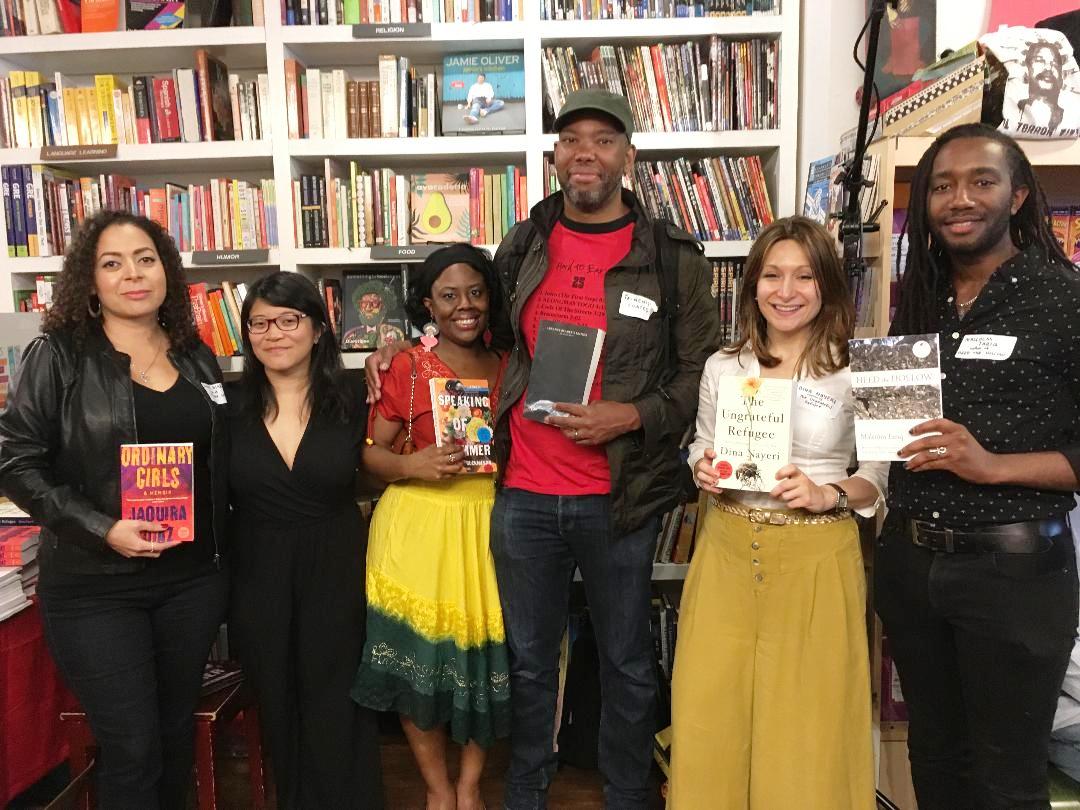 Word Up Community Bookshop hosted an Uptown Literary Happy Hour Tuesday night. Pictured: (l.-r.) Jaquira Diaz (Ordinary Girls), Veronica Liu of Word Up, Kalisha Buckhanon (Speaking of Summer), Ta-Nehisi Coates (The Water Dancer) and Dina Nayeri (The Ungrateful Refugee) and Malcom Tariq (Heed the Hollow).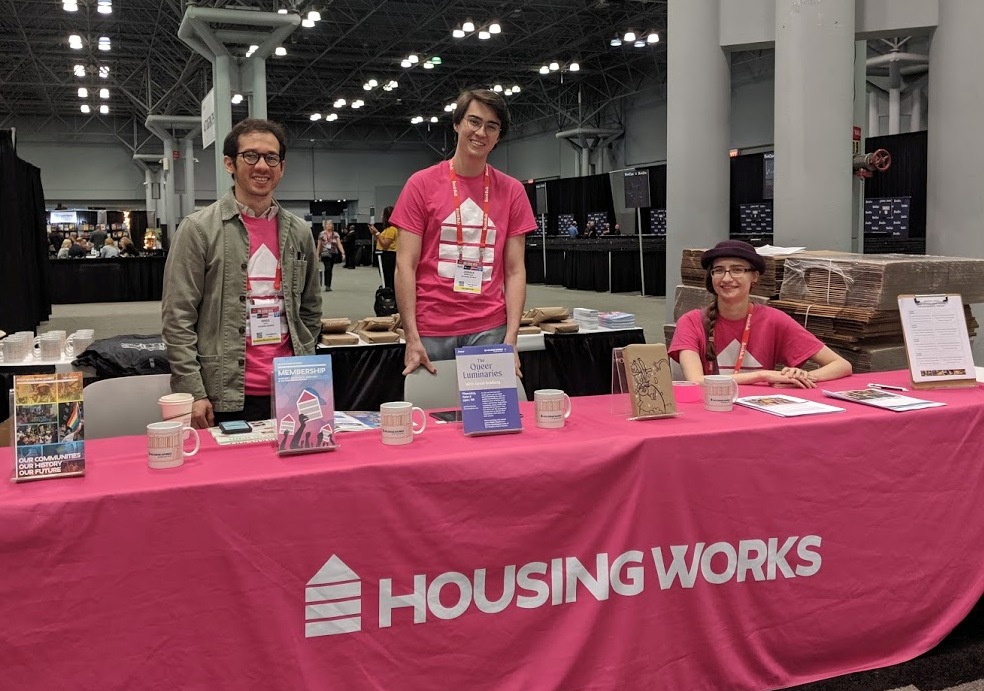 Housing Works Bookstore, New York City (booth 2551), is the official charity partner of BookExpo. Publishers and attendees can donate leftover stock to help fight AIDS and homelessness, and help fund services that include housing, job training, healthcare and legal services, and provide a community for those in need.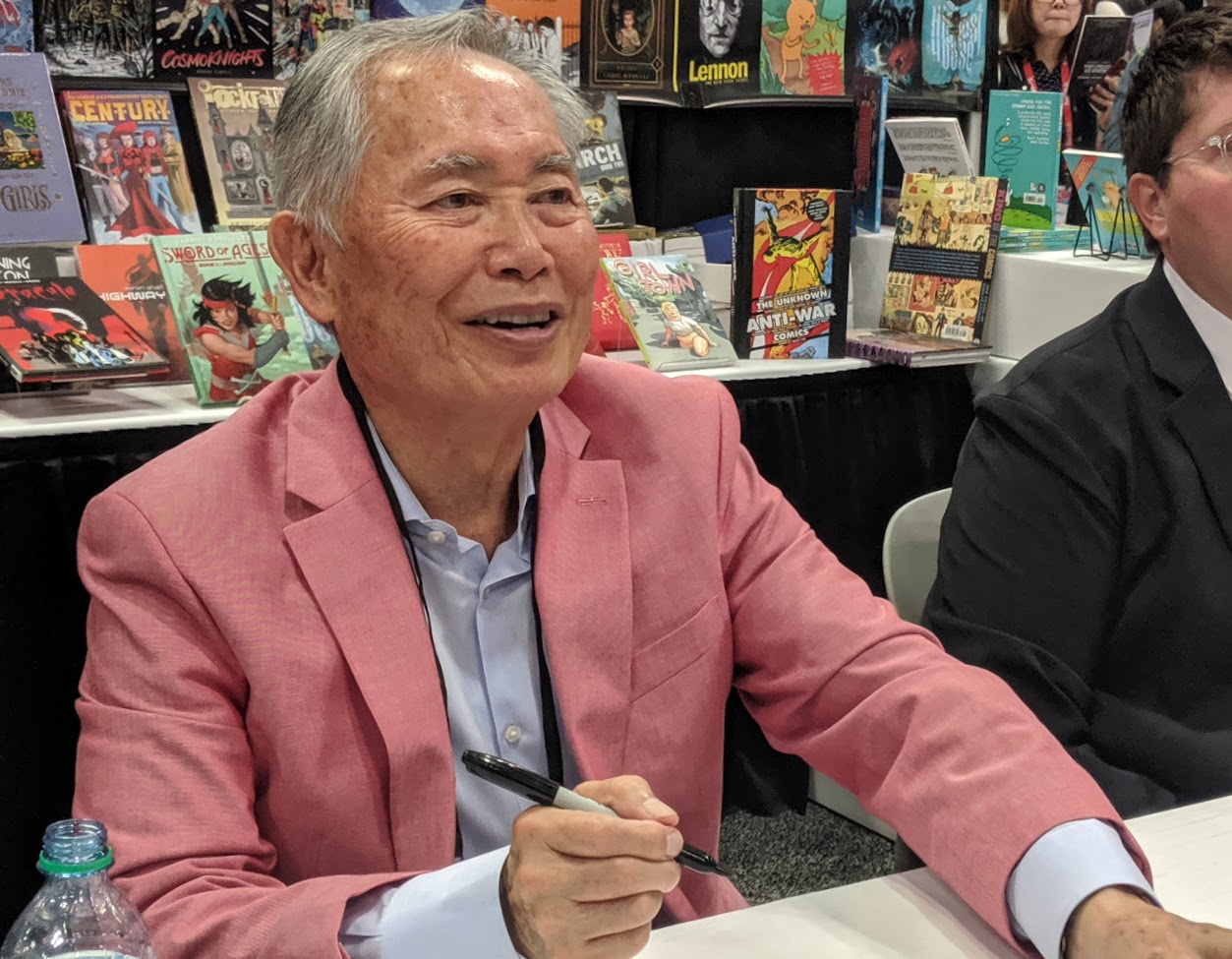 Actor/author/activist George Takei signed autographs at the Top Shelf Productions/IDW Publishing booth (1051) after speaking to an enthusiastic Downtown Stage audience about his upcoming graphic memoir, They Called Us Enemy, which revisits his haunting childhood in American concentration camps as one of 120,000 Japanese Americans imprisoned by the U.S. government during World War II. The work was created with co-writers Justin Eisinger and Steven Scott and artist Harmony Becker. "I wanted to tell that story because it is an important chapter of American history," Takei said. "Our history is filled with a series, a never ending cycle, of injustice, cruelty and violence to minority people from the very beginning of our nation.... But today, the amazing use of our democracy is personified by the grandchildren of those who were categorized as enemy aliens, who are now in the halls of Congress as lawmakers. Japanese Americans who were enemy aliens, and imprisoned, and impoverished, and made to suffer the cruelty of that imprisonment. Their descendants are now part of the law-making process of this country. And that's the story I wanted to share. And we do it in graphic form because we wanted to capture a child's view of first being exposed to that incarceration. An innocent child. We wanted to get the sweetness of that child's memories and then expand it to telling the larger story.
"I'm proud of what we've achieved with They Called Us Enemy and I hope you will all spread the word and get more and more people because this book is aimed at the youth, the youngsters. It's a comic book. And we want to have young people know about the history of America; know about the unending cycle of American history. And that with these young people growing up to become the movers and shakers of a new America of tomorrow, they will help build a better American democracy."
---

---