NYC's Strand Loses Landmark Designation Battle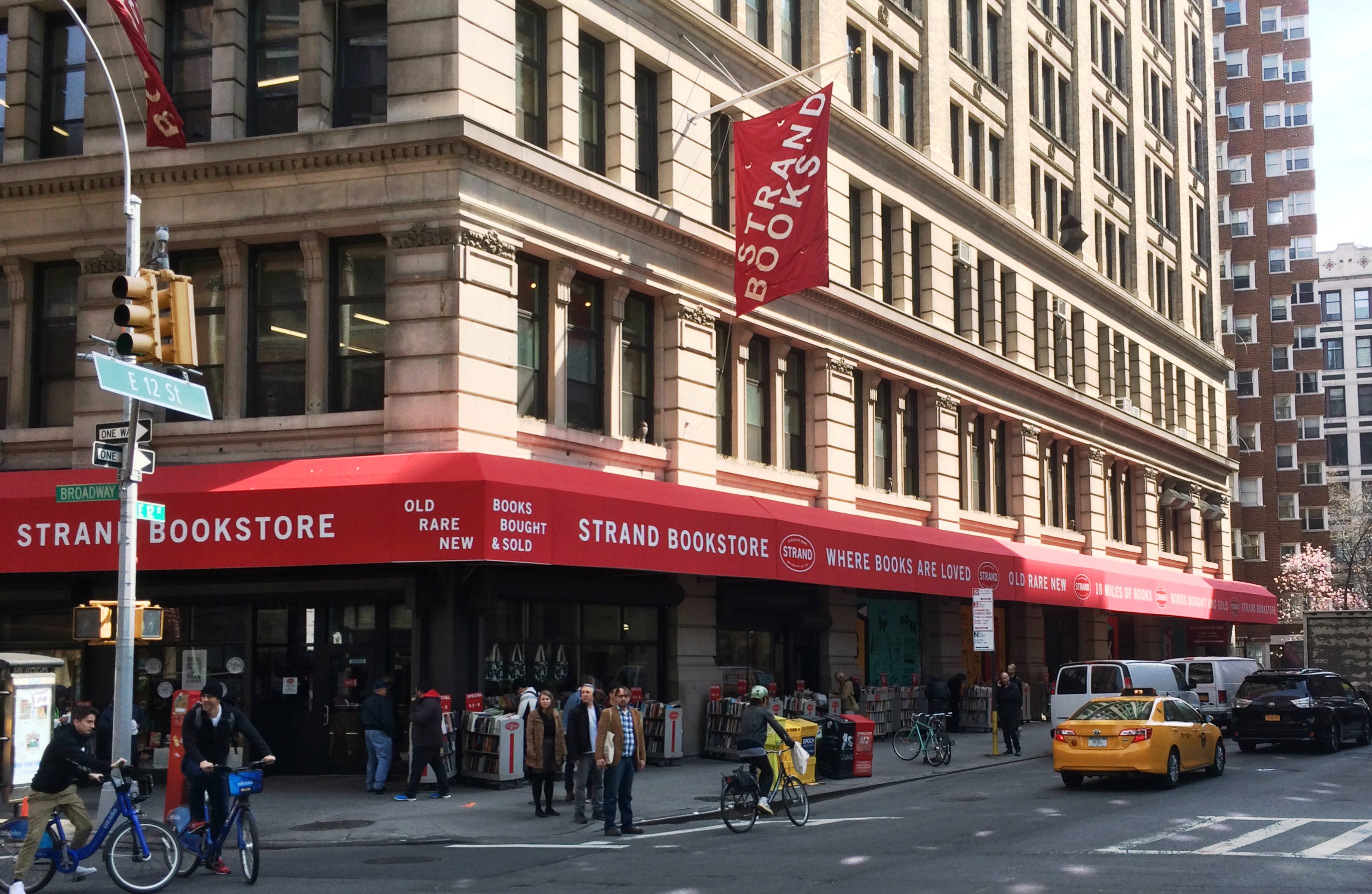 The building that houses the Strand bookstore at 826 Broadway was designated as a New York City landmark yesterday, "following a contested process and fierce opposition from community members and the bookstore's owner," Curbed NY reported. The Landmarks Preservation Commission voted to landmark the Strand's building, as well as six nearby structures.
The decision came after two public hearings and several written submissions to the LPC, as well as a petition filed by those opposing the designation. At yesterday's meeting, LPC chairwoman Sarah Carroll said, "It's a historic institution that reflects the era of book row, the center of bookselling--I'm confident that the commission's review of the masterplan and any future applications will provide [the] flexibility the Strand needs to remain nimble and innovative and to continue its important place in New York City, and adapt to a changing retail climate."
Strand owner Nancy Bass Wyden called the LPC's decision to landmark the building a "bureaucratic straight jacket.... Landmarks has made it clear that they will take over all decision-making for this building. Tonight, I'm going to try to figure out how to keep the Strand."
Alexander Urbelis, the lawyer representing Bass Wyden, said, "What they [the LPC commissioners] fail to acknowledge is that there are real-world costs associated with landmarking: those costs can affect jobs, those costs can affect union jobs, and those costs can affect businesses like the Strand. We need a life raft, we don't need somebody to throw us a lead weight with a landmarking."
The Strand tweeted: "Although this is not the outcome we hoped for, we will continue to serve our customers as we have done robustly for 92 years. Thank you for your support along the way."
---

---