N.K. Jemisin Is This Year's Indies First Spokesperson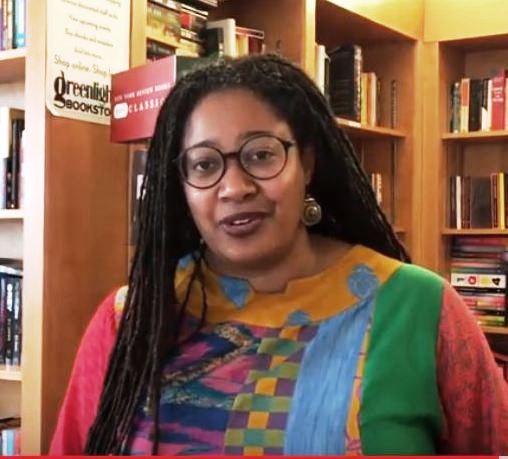 N.K. Jemisin
Science fiction and fantasy author N.K. Jemisin will be the spokesperson this year for Indies First, the campaign supporting independent bookstores that takes place on Small Business Saturday, which this year is November 30, Bookselling This Week reported.
Jemisin the first author in history to win three consecutive Hugo Awards for Best Novel, all for her Broken Earth trilogy. She is also the winner of the Locus Award for Best First Novel and the Sense of Gender Award for The Hundred Thousand Kingdoms, the first volume in her Inheritance Trilogy. She is published by Hachette's Orbit imprint.
In November 2018, Jemisin published How Long 'til Black Future Month?, a collection of short stories that, BTW said, "sharply examine modern society with thought-provoking narratives of destruction, rebirth, and redemption." The paperback edition was published on Tuesday.
Jemisin has already created a video, in which she encourages viewers to visit their local indie on November 30, the seventh annual Indies First Day. Appropriately the video was filmed at the Greenlight Bookstore in Fort Greene, Brooklyn, N.Y.
---

---