NYC's Books of Wonder Moving Flagship Store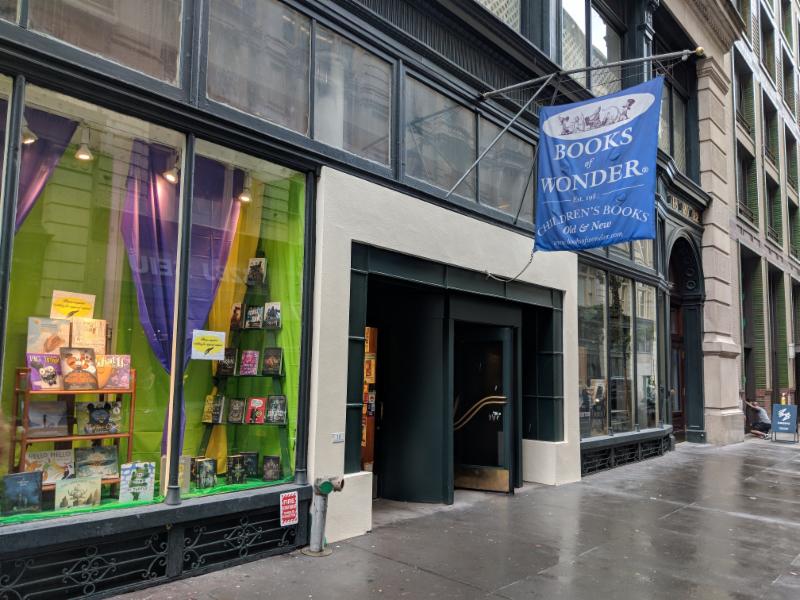 Books of Wonder is leaving its longtime space on W. 18th St. in Manhattan and moving to a "wonderful new" location in the Flatiron district "near Eataly and the Rizzoli Bookstore." The store has created a GoFundMe campaign with a goal of $250,000 to renovate and move into the new flagship space.
Books of Wonder, which celebrated its 40th anniversary in September, has a branch on W. 84th St. on the Upper West Side, that it opened in 2017, in part because owner Peter Glassman recognized at the time that rising retail rents on W. 18th St. made it unlikely he could renew his lease. He wanted, he said, to have another location open and well established when the flagship store might have to close for a time.
On its GoFundMe page, Glassman wrote: "Many of you have received an e-mail from me looking for 'angel' lenders and replied by asking if there was a way for you to simply contribute to our moving expenses. This is the purpose of this GoFundMe campaign."
He added, "Some of you may wonder why after so many years in business, we do not have the resources to handle this move on our own. The fact is that the financial stability of this store was dependent on the contribution of our sub-tenant a bakery/cafe/caterer. They were responsible for 40% of the rent and other expenses. Unfortunately, they went out of business during the Great Recession, owing us over $300,000 in rent and other expenses. We did find another sub-tenant, who paid faithfully the first few years, but unfortunately, ran into financial trouble two years ago and has left us having to pay most of the rent. This has unfortunately, depleted our working capital."
Books of Wonder features children's books, including rare and collectible editions, as well as original children's book art and limited edition prints.
---

---