'Sometimes People Just Need Someone to Talk to'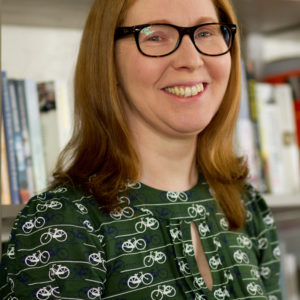 "Being a bookseller is partly what I imagined it would be, but there is a lot more involved than I realized.... You often meet customers at the highest and lowest points in their lives. It is a wonderful feeling to help people select books of baby names, especially when they introduce you to the new baby later when they come back to pick out their first book.
"It is a lot more difficult to help people trying to find a book to cope with a bereavement or a serious health diagnosis--they are often still in shock and will turn to a book to help them understand what is happening in their lives.
"Sometimes people just need someone to talk to and they feel comfortable enough with booksellers to do this. You also meet weird and wonderful people and you get to know the people in your community."
---

---