Wi15: Another Sterling Winter Institute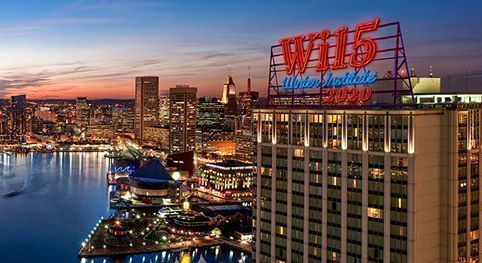 Like its predecessors, the 15th Winter Institute, held last week in Baltimore, Md., was energetic, inspiring, educational, useful, smoothly run--there aren't enough positive words for an event has become the most important bookselling meeting in North America, and maybe the world.
Wi15 was the largest Winter Institute ever. More than 750 booksellers, including some 290 first-timers, from 450 stores attended. In addition, there were some 70 international guests--mostly booksellers--from around the world, as well as 140 authors and 135 publisher partners. The ABA printed out more than 1,000 badges.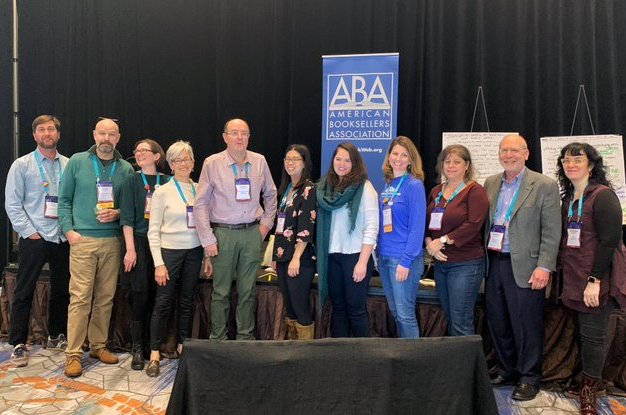 Jamie Fiocco (third from right) and the ABA board
It was a busy, rewarding Winter Institute for most attendees. "I always return from Winter Institute exhausted yet exhilarated, and this year was no different," said ABA president Jamie Fiocco, owner and general manager of Flyleaf Books, Chapel Hill, N.C. "The opportunity to talk about issues big and small with fellow booksellers from across the country is invaluable and helps ABA board and staff figure out what direction to take. This year, with the transition in ABA's leadership, we're taking the opportunity that a change provides to fully and creatively review how we can make bookselling a more viable career option. There was great dialogue throughout the institute, and I think the board has good direction from membership to do our work. My thanks to the many publisher and partner sponsors for making this all possible, and, of course, to the ABA staff for pulling this off in the midst of a CEO change."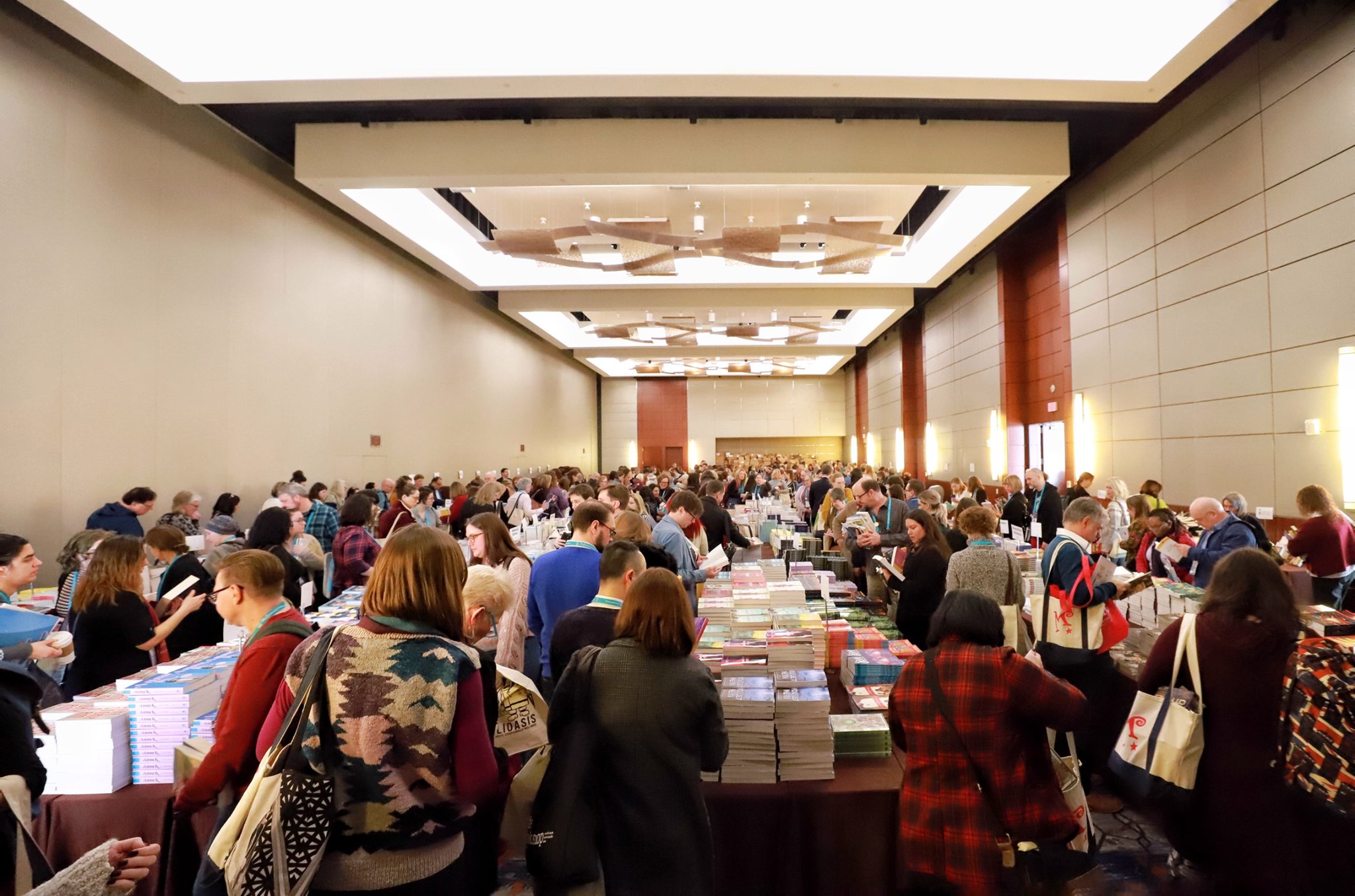 The popular galley room
(photo: Two Cats Communications)
Wi15 featured an array of events, including some unusual gatherings. On Tuesday, before the official opening on Winter Institute, many booksellers attended an Antitrust Symposium on Capitol Hill in nearby Washington, D.C., where they heard from experts about U.S. antitrust law and how it might affect Amazon. After the morning session, some attendees met with representatives of their senators and members of the House. Also on Tuesday, some booksellers went on tours of the huge Penguin Random House warehouse in Westminster, Md. And on Tuesday evening, the Winter Institute's opening reception celebrated a trifecta of birthdays: the ABA's 120th, and the 15th of both Winter Institute and Shelf Awareness.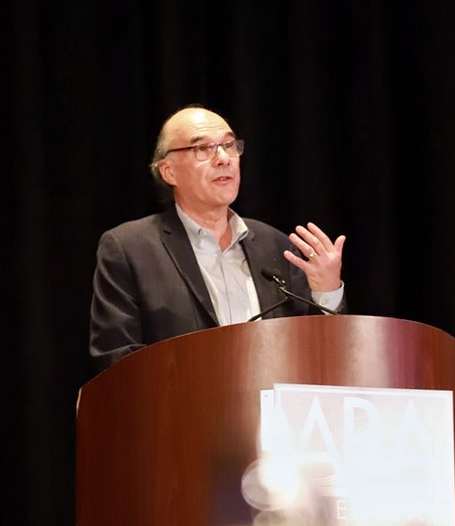 Oren Teicher
For the ABA, Winter Institute was the first public event at which the association marked a major changing of the guard: CEO for 10 years, Oren Teicher retired on November 1, and on Tuesday night the ABA held a sad but humorous and warm tribute to him in a packed ballroom that attested to Teicher's popularity and deep roots in the book business in the U.S. and around the world. (For our coverage of the appreciation of Oren Teicher, click here.)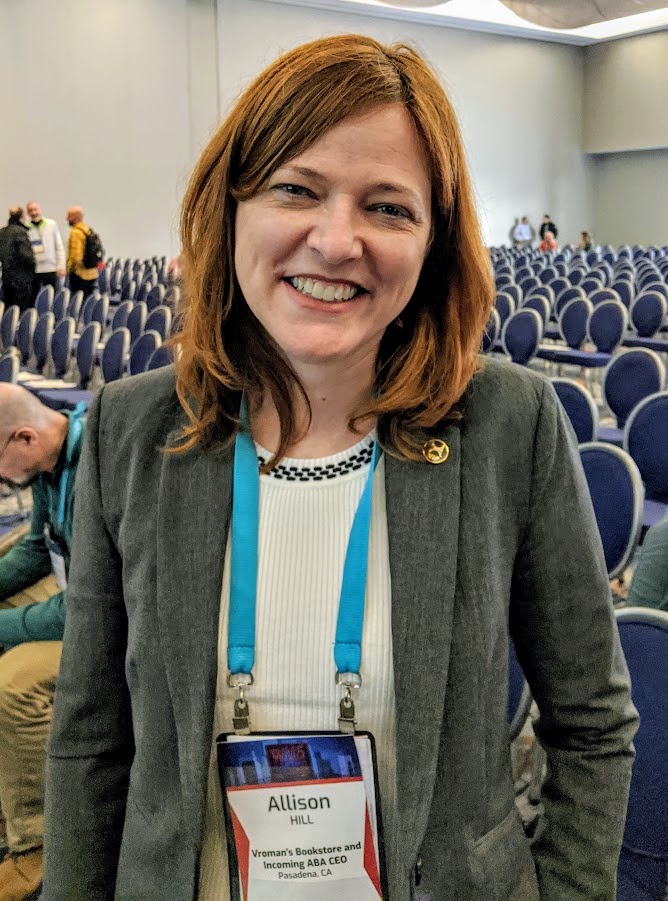 Allison Hill
The ABA's new CEO, Allison Hill, who officially begins March 1, was on hand, and said at the first breakfast, "A change in leadership is a tremendous opportunity to reframe the conversation in our industry. I believe that this moment in time is a critical one in the industry. The measure of our success going forward isn't necessarily the number of stores but a more sustainable model, more profitable bookstores, and better wages for booksellers."
At the Town Hall (see our coverage here), major topics, some of which were addressed at panels and elsewhere, included the need for a new business model for bookstores; diversity in the industry; and more attention paid to Spanish-language titles, children's books, and genre fiction; and making the business green. (Look for more coverage by Shelf Awareness of these topics and more this week and next.)
Breakfast keynoters were Ryan Raffaelli, the Harvard University professor who discussed his years of research about the indie resurgence (our keynote coverage here), and author Jennifer Finney Boylan, who talked about books as "acts of defiance, resistance and love" (more coverage here).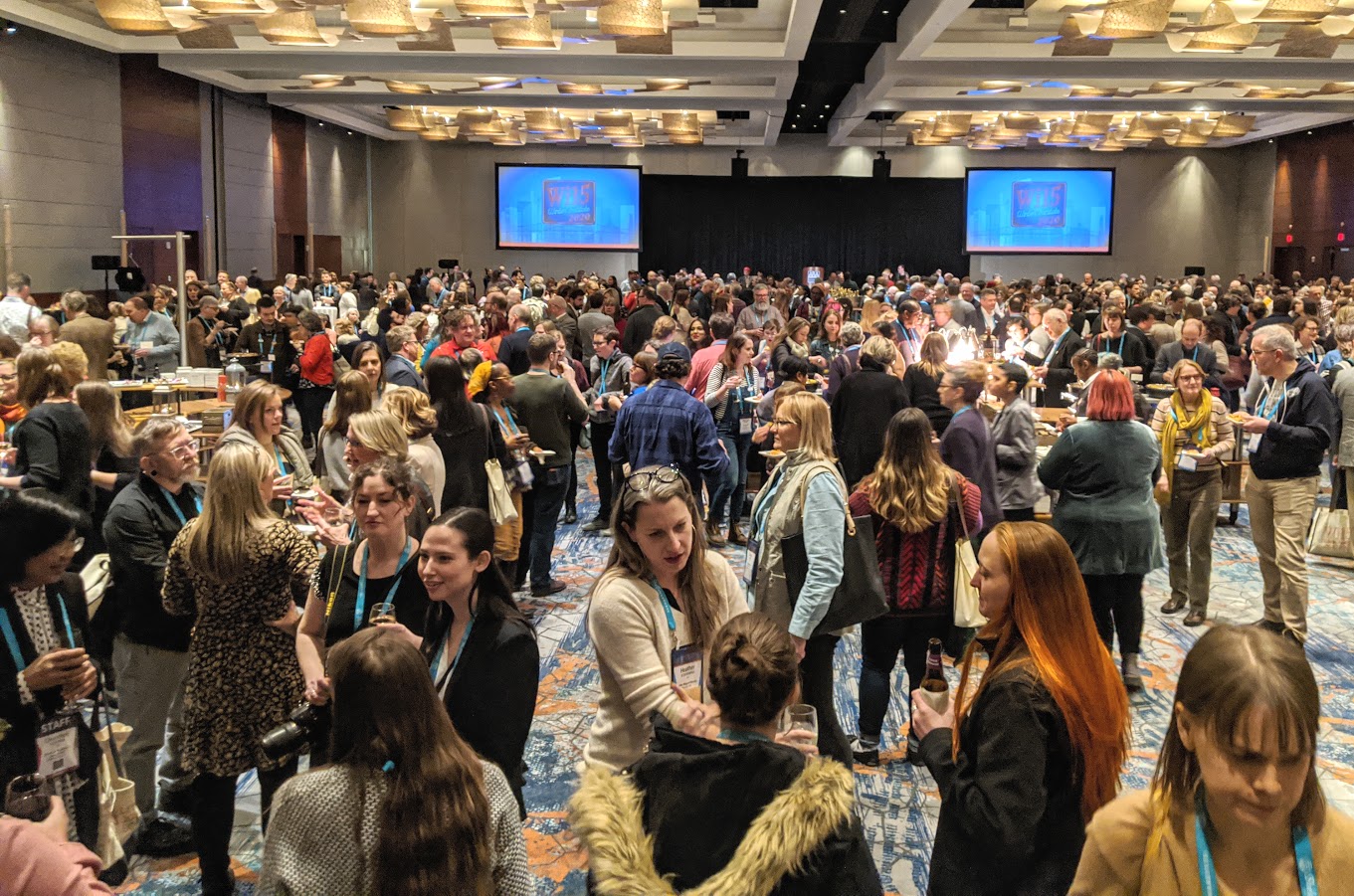 And, of course, there were multiple formal and informal events for booksellers to meet with authors and publishers; educational sessions on everything from nuts-and-bolts bookselling topics to such current issues as "Reimagining the Backlist Canon for Our Time"; writers on writing in a time of crisis; and a conversation between Ibram X. Kendi and Jason Reynolds on racism and antiracism. Panels also brought booksellers up to date with the progress of Batch and Bookshop. Booksellers talked shop during breaks, at receptions, meals and hotel bars late into the night.

During Winter Institute, the ABA's first Entrepreneurial Excellence Awards were presented to Billie Bloebaum of Third Street Books, McMinnville, Ore., and Nicole Magistro, the Bookworm of Edwards, Edwards, Colo.

Also during Winter Institute, PW announced its finalists for the 2020 Bookstore of the Year and Rep of the Year awards, who were, respectively:
Blue Willow Bookshop, Houston, Tex., Copperfield's Books, Sebastopol, Calif., Full Circle Bookstore, Oklahoma City, Okla., Porter Square Books, Cambridge, Mass., and [words] Bookstore, Maplewood, N.J.
Robert Barnett of the University of Texas, Susan Flynn of Scholastic, Timothy Hepp of Simon & Schuster, Maureen Karb of Como Sales, and Liz Sullivan of PRH.
And as always, many thanks to Mitchell Kaplan, owner of Books & Books in south Florida and the Cayman Islands, for coming up with the idea of the Winter Institute while ABA president!
The next Winter Institute will take place in Cincinnati, Ohio, Sunday-Wednesday, February 7-10, 2021. Already, planning has started. "Immediately following the close of the institute, on Saturday morning, ABA staff, board officers, and the Booksellers Advisory Council met to debrief and begin the discussion about Wi16 in Cincinnati," ABA COO Joy Dallanegra-Sanger said. "We've come so far and yet have miles to go. This time of change provides a unique opportunity for new leadership to address challenges with new perspectives."


---

---