AAP Sales: In 2019, Children's/YA Up 6.8%, Adult Down 2.7%
Total net book sales in 2019 in the U.S. rose 1.8%, to $14,766.3 billion, representing sales of 1,361 publishers and distributed clients as reported to the Association of American Publishers. The year ended on a positive note, with total net book sales in December up 11.8%, to $1.233 billion, and trade revenue up 9%, to $728.9 million.
Trade sales for the year were essentially flat, up 0.1%, to $7.9 billion. Children's/YA books had strong results, up 6.8%, to $2.26 billion, while adult books slipped 2.7%, to $4.99 billion. Downloaded audio jumped 22.1%, to $576.9 million, while e-books fell 4.2%, to $983.3 million. Printed books account for 74% (or $5.8 billion) of 2019 trade revenues.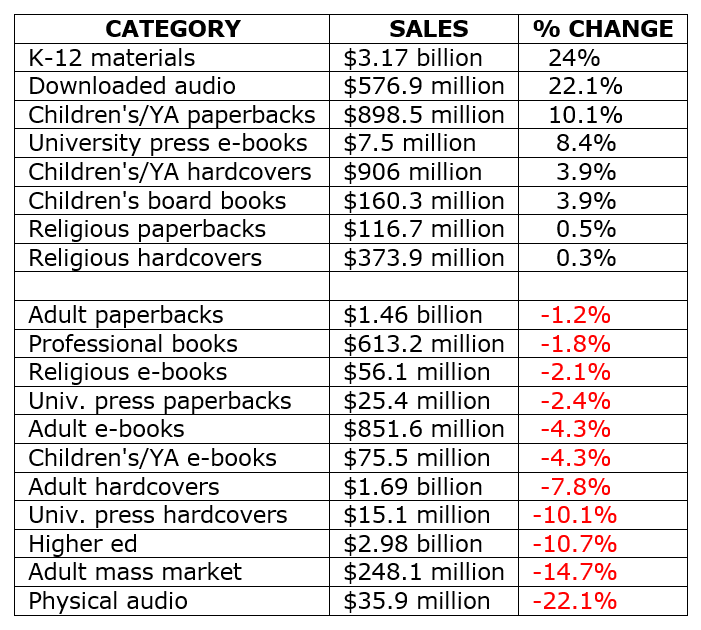 ---

---