ABA and Dealing with the Coronavirus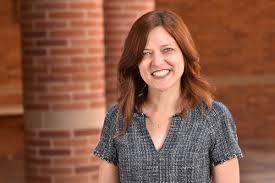 We wish to offer an official welcome to Allison Hill, who became CEO of the American Booksellers Association on March 1. What a week and a half it's been. In her first general letter to membership, published yesterday in Bookselling This Week, a reference to threats to indies included a new one--"rising costs, an election year, a pandemic, a looming recession, and Amazon.com." (See the full letter here.)
In
a BTW roundup
of how some stores are promoting shopping local during the coronavirus pandemic, Hill said, "As people practice social distancing to protect themselves, their instinct is to shop chain stores for 'one stop shopping' in lieu of their favorite bookstores, hardware stores, or other independent businesses. If your store has an e-commerce site, remind customers that they can shop with you online and that you appreciate their support right now. Partnering with a local delivery service may be another option to help serve customers who don't feel comfortable coming into your store right now.
"I'm always reminded at times like these how important it is that we walk the talk and make sure that we're all supporting other indie businesses. Check in with other indies in your area and see how you can cross-promote each other's businesses, support one another, and work together to raise community awareness about the critical need to support local businesses right now."

In addition, as noted in BTW, the ABA has set up a new page on BookWeb.org that details event updates, general information about the outbreak, and resources for retailers. And on BookWeb's Bookseller-to-Bookseller Forums, there is a new thread for stores to "share best practices during the outbreak, including how to stay healthy, how to handle related personnel issues, how to cut costs if sales are down, how to handle cancelled events, and other topics members want to share."
In related ABA news, because of the coronavirus outbreak, association staff will not attend the remaining 2020 spring forums being held by regional booksellers associations this month and next. The spring forum programs traditionally include a forum or town hall session with senior staff from the ABA. The ABA is working with the regionals to offer a virtual forum or town hall where possible.
---

---