Bookshop, Hummingbird Sales Skyrocket; Europa, Sourcebooks Programs Highlight Booksellers, Educators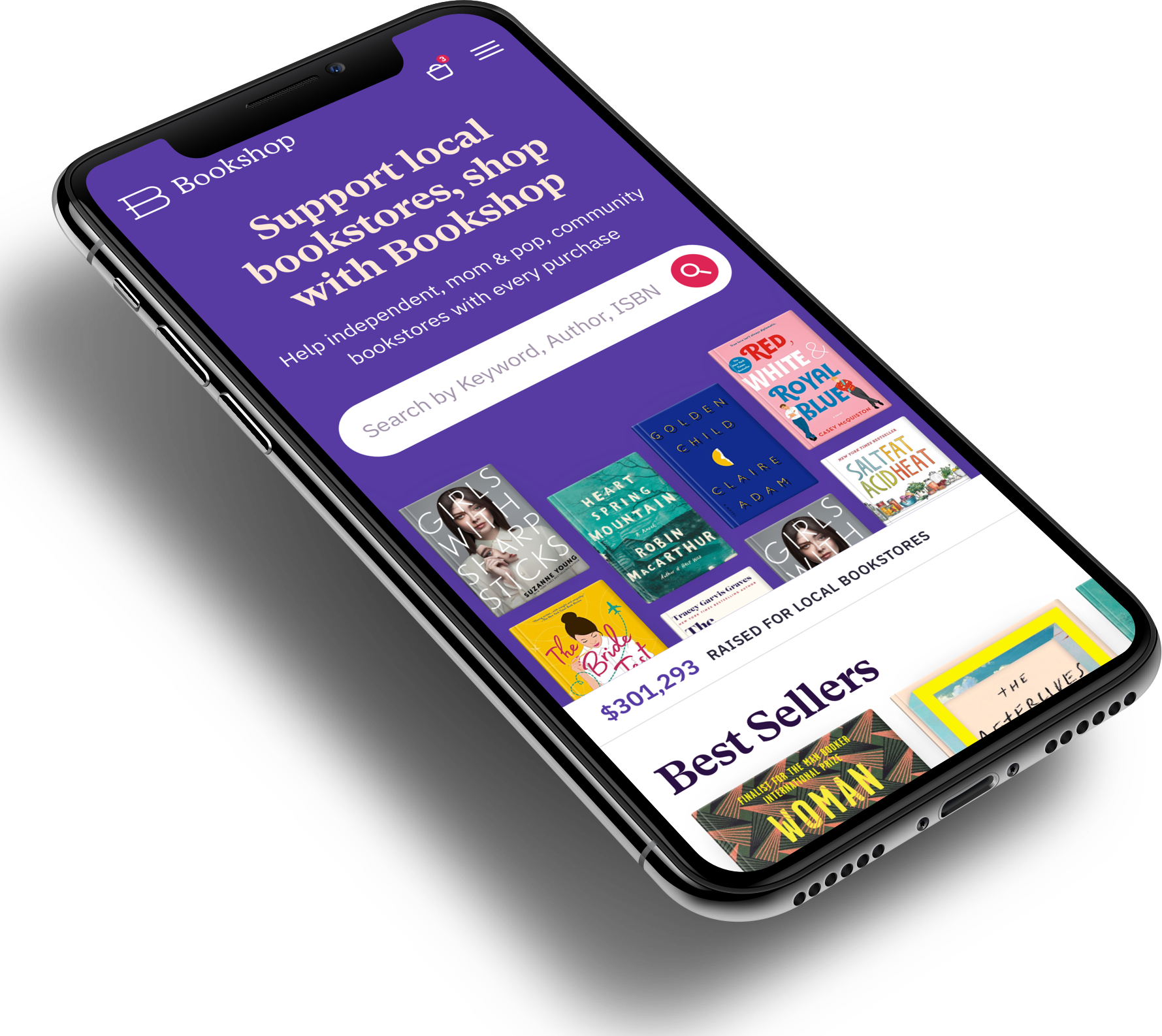 Sales at
Bookshop.org
continue to grow. Founder Andy Hunter said that the site is selling about 8,000 books a day and has more than 450 bookstores on the platform. Sales have risen 2,000% in a month, and Bookshop has raised more than $400,000 for distribution to independent bookstores. (It also just added a store locator two weeks ago that helps funnel more sales to directly benefit Bookshop customers' local stores.) Some 75% of Bookshop sales are from bookstore affiliates, so most of the sales growth is from people rallying around their stores.
For a venture that launched early this year, it's been a wild time. "We basically experienced two years' worth of normal growth in about three weeks," Hunter said. "We are a tiny team, though we are adding staff for customer support as we struggle to ramp up with the demand. It's stressful, but gratifying to be useful and helping booksellers right now."

---

At Hummingbird Digital Media, which is an American Booksellers Association Marketplace partner for e-books (Hummingbird also sells downloadable audio), sales in the last four weeks have risen 1,315% over the previous four weeks, according to president and chief visionary officer Stephen Black Mettee. For the year to date, sales are up 1,000%.
Hummingbird's bookstore count has jumped 25% since the coronavirus began spreading in the U.S. although there are still some bookstores that haven't signed on.
Mettee's take: "Some bookstores had been slow to embrace e-books and audiobooks. I think as we come out of this--and we will--we'll find bookstores making digital sales a more important part of their business. That will just make independent bookstores stronger overall. A silver lining in a particularly dark cloud?"
---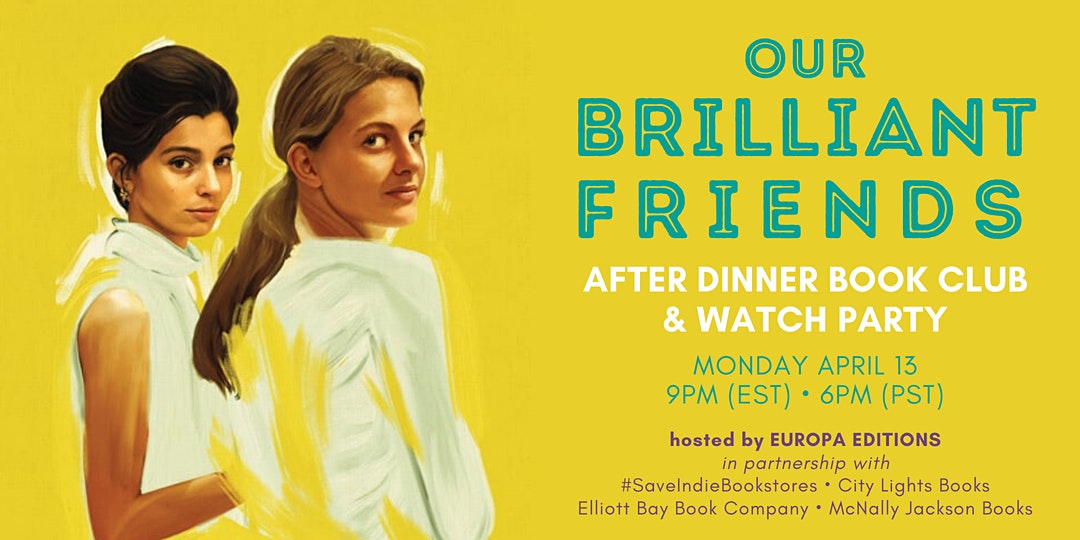 Europa Editions has launched "Our Brilliant Friends," an after-dinner book club and watch party that meets every Monday at 9 p.m. Eastern on Zoom, an hour before the HBO adaptation of Elena Ferrante's Neapolitan quartet airs. Tickets are available for a suggested donation of $5, and all proceeds will go to the #SaveIndieBookstores campaign launched last week by James Patterson, the American Booksellers Association, the Book Industry Charitable Foundation (Binc) and Reese Witherspoon's book club.
"Our Brilliant Friends" features a panel conversation among prominent Ferrante fans, followed by a brief reading by translator Ann Goldstein from Elena Ferrante's new novel, The Lying Life of Adults, which will be published September 1. At 10 p.m., attendees are encouraged to stick around in the Zoom chat as they watch and react to the newest episode of My Brilliant Friend.
The first iteration of "Our Brilliant Friends," held on Monday, April 6, was co-hosted by Europa Editions and the Center for Fiction in Brooklyn, N.Y. Panelists included translator Goldstein; Lisa Lucas, executive director of the National Book Foundation; Noreen Tomassi, executive director of the Center for Fiction; and Michael Reynolds, editor-in-chief of Europa Editions. The event had more than 700 RSVPs; Ferrante readers from four continents joined the call.
For the April 13 event, co-hosts include McNally Jackson, New York City; Elliott Bay Book Company, Seattle, Wash.; and City Lights Bookstore, San Francisco, Calif. Guests at future events will include Alexander Chee, Sarah Treem (The Affair), John Freeman (Freeman's), Ann Goldstein and Lauren Groff.

---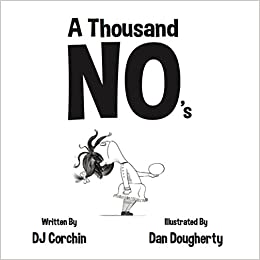 In conjunction with the publication of the children's picture book A Thousand No's by DJ Corchin, illustrated by Dan Dougherty, Sourcebooks is launching a "My Teacher Said YES!" sweepstakes, in which families can nominate teachers "who are going above and beyond during the Covid-19 pandemic."
The publisher explained: "So many kids are hearing no right now. NO! You can't go to school. NO! You can't go to soccer. NO! You can't go to ballet. Yet so many teachers are saying YES! Amid everything going on, educators are finding new ways to teach, to guide, to help, and to comfort their students." Thus the sweepstakes aims to "recognize and celebrate these tireless educators."
From now through June, students and parents can nominate their elementary, junior high and high school teachers by posting a photo or video and sharing how their teacher has made a positive impact during the pandemic. Sourcebooks will randomly select three teachers during the period, and each winner will receive a $500 prize. Three runners-up from each grade level will receive a signed copy of A Thousand No's for their classroom. For more information, click here.
"What better way to launch a book about perseverance and innovation than to recognize teachers during this unprecedented time?" said author DJ Corchin. "They're overcoming incredible obstacles with resolve, compassion, and even a bit of magic. I'm thrilled to be part of this campaign celebrating a group of true professionals who selflessly work to bring out the best in us all."
Valerie Pierce, director of retail marketing and creative services at Sourcebooks, added: "Sourcebooks believes that books change lives, and we are constantly looking for ways to create opportunities for readers to engage with our mission statement. We believe this campaign will provide little rays of hope by reminding everyone to say yes to kindness. We can't wait to see the lovely posts that kids and parents create together!"

---

Kepler's Books & Magazines, Menlo Park, Calif., has launched Books by Mail, a partnership with the Menlo Park Library, Menlo Park Library Foundation and the Friends of Menlo Park Library. Through the program, library users can receive new copies of requested library books at their homes, at no cost, and can keep them as long as they want.
In the first test phase, an e-mail making the offer was sent to the approximately 500 library "power users" who had books on the libraries' hold shelf before they and Kepler's had to close to the public. Kepler's will fulfill the orders--one or two per library patron. The store had already deployed its web orders team to work from their homes to handle the surge of web orders the store has been receiving from the community, and "this new partnership is adding even more business for our team to handle," said Kepler's CEO Praveen Madan.
The program allows the partners to continue to serve "our social missions by bringing books to people at their homes" at a time when the bookstore and libraries are closed to the public, Madan said.
He added that there's been "an avalanche of interest just with the first small offer."
---

---