International Update: Gardners Reopening Bertrams Warehouse; German Book Sales Rally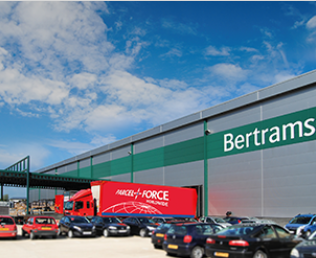 Gardners will reopen the Bertrams warehouse in Norwich after buying the assets of the shuttered company, which went into administration last month. The Bookseller reported that Gardners purchased the assets of Bertram Trading Limited, which includes the assets of Bertram Books, Bertrams Library Services, and Dawson Books--"including the physical building for five years on the lease and some machinery–though it has not bought the trading company and will not trade in Norwich as Bertrams using its name or brand."
The move would give Gardners "extra warehouse capacity in addition to the Eastbourne operation and allow it to continue to expand its range and stockholding," the Bookseller reported, adding that publishers were "still advised to petition the administrator for the payment of their debts; it is also as yet unclear how many of the staff made redundant will be taken on by Gardners, as it works to reopen the operation."
Nigel Wyman, head of business development at Gardners, commented: "We strongly believe this will further enhance the opportunity to work even closer with retailers and publishers to grow sales in all channels at home and abroad in these very changing and varied times.
"For our suppliers and customers there will be little visible operational change and all will continue to interact, communicate and order with their established Gardners contacts and departments from the Eastbourne operation as they do now.... We have been looking to expand for some time and ultimately, by having an additional warehouse in Norwich, this gives us the capacity, especially going into Q4."
Wyman added that the main driver behind the acquisition "was to enable us to support the industry over the coming six months and beyond and make sure we have the stock range and availability to support booksellers, whether they're an independent or an online seller or any type of bookseller really.... This is a positive message: it is to support that growth and to support the industry."
---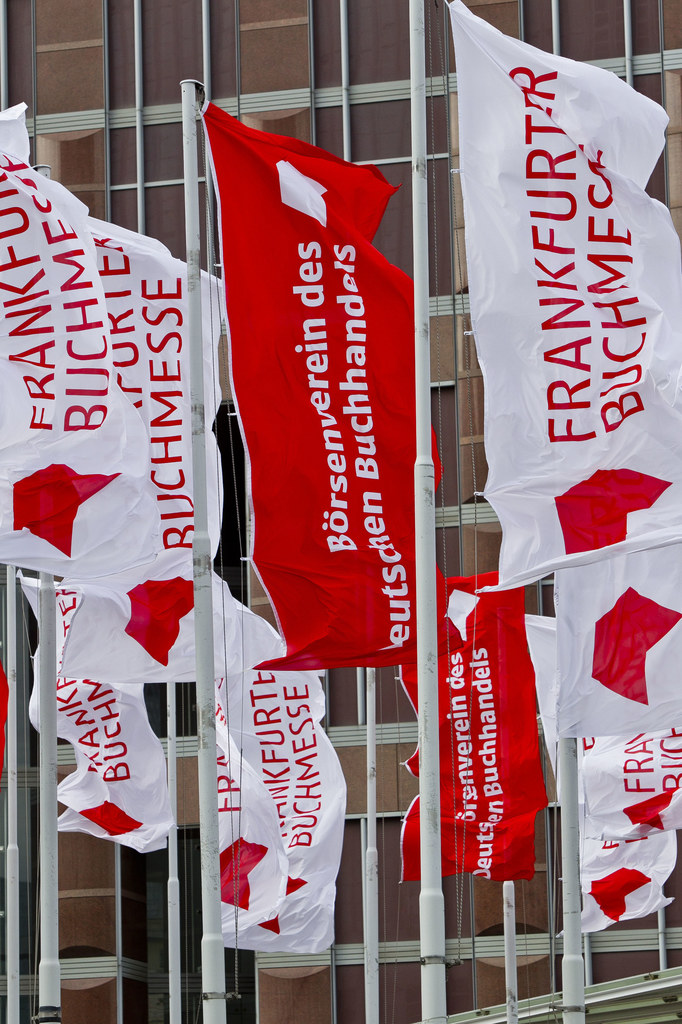 As part of the German government's €1 billion (about $1.13 billion) "Neustart Kultur" (New Start Culture) stimulus package, the Frankfurt Book Fair is receiving €4 million ($4.52 million), which will be used to enable as many exhibitors to take part in the fair, to be held October 14-18, as well as expand digital offerings to allow publishers to present books and participate in the fair virtually and expand use of the Frankfurt Rights digital platform. Fair organizers said they will use some of the money to reduce exhibitor booth fees 20%-50%, depending on booth size.
German Minister of State and Culture Commissioner Monika Grütters said, "The publishing and book industry has been greatly impacted by the corona crisis. I am therefore very pleased that the world's largest book fair will take place despite the difficult conditions--a development we want to support. In particular, small and midsized publishers, who contribute so much to Germany's incomparable literary diversity, will benefit from this funding. And by promoting the fair's digitalisation, we are helping ensure that the global trading in rights can take place despite the pandemic. Frankfurter Buchmesse is the hub of our multifaceted publishing landscape and vibrant book culture. I view our financial assistance as a signal of confidence to the entire industry."
Fair director Juergen Boos thanked Grütters for "her tireless efforts on behalf of the book and publishing industry. Frankfurter Buchmesse is committed to enabling international exchange and supporting the publishing and creative industries. During the pandemic, we want to make face-to-face meetings possible at the physical fair, while also giving our customers and community the opportunity to meet and conduct business digitally. We are very pleased that we can pass on this generous financial support to our customers."
---
At the height of the Covid-19 lockdown in Germany, from March 23 to April 19, when bookstores were closed in all German states except Berlin and Saxony-Anhalt, sales fell 65.7% compared to the same period in 2019, according to statistics in a report "The Book in Time of Corona: Perspectives on the Market," released by the Börsenverein, the German book trade association, last week and reported on by Publishing Perspectives.
Between March and May, the day with the highest sales was March 17, shortly before the store shutdown, when "people were still stocking up on books." When stores reopened, sales at bricks-and-mortar bookstores had fallen by 21.1% from January to mid-April, while sales across all channels were down 14.9%. Since the reopenings, the gap in sales has steadily declined so that by the end of June, for the first six months compared to the first half of 2019, they were down "only" 8.3% over all sales channels and down 13.9% for bookstores.
While many categories showed significant declines in sales--particularly travel, with sales down almost a third--sales of children's and YA books in the first half of 2020 rose 3.6%.
Börsenverein chair Karin Schmidt-Friderichs commented: "Although the coronavirus pandemic has hit the book industry hard economically, it has also released great energy. Staff in bookstores and publishing houses have effectively tackled the challenge, launching delivery services and online events with great creativity.
"The book trade also benefited from the fact that it has long been well positioned with its online shops. German bookstores and publishers are thus proving to be reliable partners for the supply of books."
A survey of publishers conducted at the beginning of June by the Börsenverein found that 28.2% said the pandemic has had no impact on their book programs. Among the other responondents, however, 53.1% said some titles are being postponed from this year to next; 35.6% said some titles are being cancelled; 33.9% said some spring 2020 titles have been postponed to the fall; 19.8% said they are buying fewer translations; 10.2% said some titles are being printed first digitally and later in print; and 9% said that some titles that had been planned to appear in print were being published only digitally.
Concerning these results, Schmidt-Friderichs said, "Many publishers have been forced to postpone or cancel new publications altogether due to the lack of marketing opportunities--a large proportion of these being titles by unknown authors and also niche titles. This sends out an alarm signal as it endangers the literary and cultural diversity of our society."
---

---