Judge Rules for Mary L. Trump in Suit over Her Family Memoir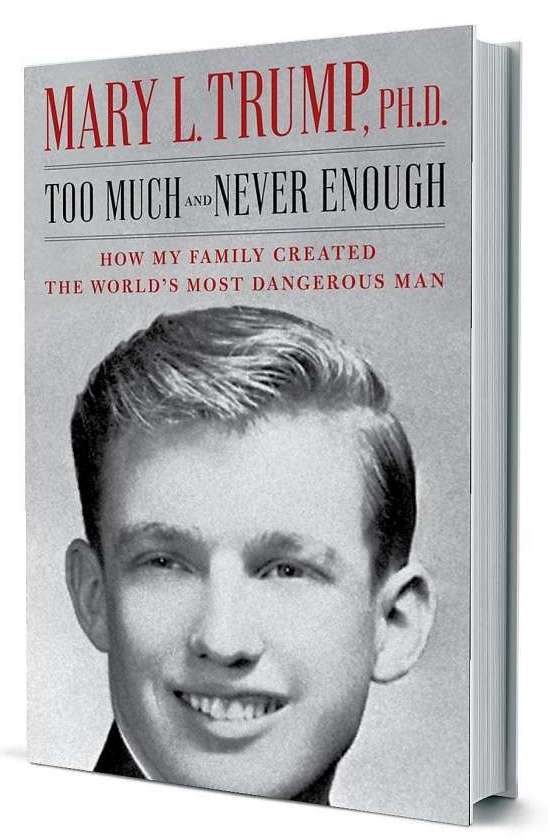 In a largely symbolic move for a book whose pub date is today, yesterday a New York State judge threw out the suit by President Trump's brother Robert S. Trump against Mary L. Trump, trying to block publication of her memoir Too Much and Never Enough: How My Family Created the World's Most Dangerous Man.
Two weeks ago, another judge had lifted a temporary restraining order keeping Simon & Schuster from publishing the book but had left open the question of whether the author had broken a confidentiality agreement she signed in connection with the settlement in 2001 of a bitter Trump family lawsuit. The suit concerned the will of Fred Trump, the president's father and Mary L. Trump's grandfather, who died in 1999 and left only a small cash bequest to Mary L. Trump and her brother, Fred Trump III.
According to the New York Times, yesterday Judge Hal B. Greenwald "dismissed the argument by the Trump family that a 2001 confidentiality agreement applied to the book... because the secrecy provision was narrowly tailored to the disagreements about the will, not about any subject related to the Trumps."
Judge Greenwald wrote: "Why would a 2001 settlement of two estate matters and a local Supreme Court case contain a clause prohibiting the parties to these actions to ever speak again about their relationships?"
S&S commented: "We are delighted that the Court has denied the plaintiff's request for preliminary injunction, and vacated the Temporary Restraining Order against our author, Mary L. Trump. The unfettered right to publish is a sacred American freedom and a founding principle of our republic, and we applaud the Court for affirming well-established precedents against prior restraint and pre-publication injunctions. Too Much and Never Enough is a work of great significance, with very real implications for our national discourse, and we look forward to bringing it to a public that is clearly eager to read it."
A spokesperson for Mary L. Trump said, "Now that the unconstitutional gag order has finally been lifted, we are sure the White House and America are looking forward to finally hearing what Mary has to say."
---

---